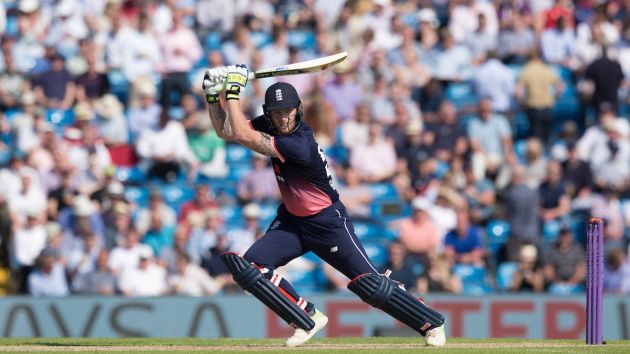 The England and Wales Cricket Board (ECB) has awarded the media rights for its domestic first class county and home international matches for the 2020-2024 cycle to Sky Sports and the BBC.
Pay-TV broadcaster Sky Sports will continue to show the vast majority of England's men's and women's national teams' Test, one-day internationals (ODI), and Twenty20 (T20) fixtures, as well as the ECB's new domestic T20, the four-day County Championship, the Royal London One-Day Cup and the existing NatWest T20 Blast.
Live free-to-air England cricket will return to free-to-air television for the first time since 2005, with the publicly funded BBC taking two men's and one women's T20 international each year. In addition, it will show ten games from the new men's domestic T20 franchise competition, which will launch in 2020, including the final. It will also show eight games each year from the women's Kia Super League, including the final, and will take highlights and digital clips to all other ECB cricket. The BBC will also continue to be the ECB's exclusive radio broadcaster through its Test Match Special (TMS) programme.
Sky Sports beat a rival bid from competitor BT Sport, which will show the men's national team's 2017/18 Ashes tour as part of a five-year deal with Cricket Australia. BT Sport is nonetheless believed to be looking to expand its cricket portfolio by looking to acquire the rights to more overseas tours, International Cricket Council (ICC) tournaments and the Indian Premier League (IPL).
The tender also made allowances for a free-to-air broadcaster to be granted games from the new domestic T20 tournament and selected England games.
The ECB confirmed that the media rights agreement will reap a combined income of UK£1.1 billion (US$1.4 billion) over the five-year period.
"This is a great result for cricket," said Tom Harrison, chief executive of the ECB. "Together, these new deals will deliver the partnership, distribution and investment that will fuel the future of our game, driving recreational, professional and international cricket for years to come.
"Sky Sports have offered a true partnership - more than a broadcast deal - with their shared vision for cricket. Their innovation and production standards are widely acclaimed. Here, they further increase their live commitment and have added bold ideas to drive engagement and to help to get a bat and ball in more hands.
"BBC are valuable long-term partners, bringing cricket to listeners, viewers and a new digital audience. We are delighted they will go to another level with live coverage of international and domestic T20 - men's and women's - alongside prime-time highlights shows and a commitment to taking the game to even wider audiences."
Colin Graves, chairman of the ECB, added: "Through these exceptional new partnerships with Sky Sports and BBC we have a unique opportunity to give cricket a very bright future."
Sky Sports has been the exclusive home of live England cricket since 2005. Prior to that, home Test matches were also screened live on free-to-air Channel 4. The BBC last carried live cricket coverage in 1999.
In the recent ICC Champions Trophy, which was held in the UK, the men's national team were knocked out by eventual winners Pakistan in the semi-finals. This English summer the men will host South Africa, who are currently second in the ICC world rankings, in a four match series followed by a further three Test matches, one T20 and five ODIs against the West Indies.
England and Wales are currently hosting the ICC Women's Cricket World Cup, which runs until Sunday 23rd July.