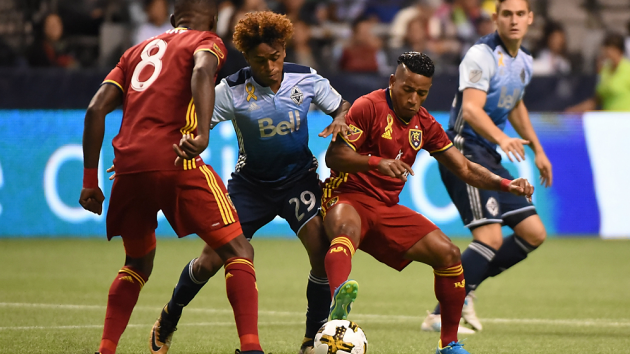 Major League Soccer (MLS) franchise Real Salt Lake (RSL) have extended their partnership with the Sinclair Broadcast Group until the end of the 2020 season.
Under the terms of the renewed deal, the US telecommunications company's KUTV/KMYU station in Utah will air 33 of RSL's games per season on free-to-air TV channels available to local homes.
In addition, KMYU will show 30-minute pre-game and post-game shows for all matches, as well as producing the 'Talkin' Real' show on Thursday nights, which will focus on RSL.
The agreement will also allow games to be broadcasted in other regional markets, including Sinclair-owned stations in Nevada, Idaho, and Arizona.
"I'm very excited for our club to continue to align itself with Salt Lake's KMYU/KUTV, as we have worked cooperatively on a successful promotional partnership for the last several years, one which meshes perfectly with our diverse demographics," said Dell Loy Hansen, owner of RSL.
"As the broadcast and technological landscapes change, the continuity and reliability of our KMYU delivery for fans to consume the RSL brand of live-action, reality television - along with the star-building and storytelling surrounding our teams and our facilities, and the overall legacy for the sport in Utah - is critical."
"We are very excited to extend our partnership with Real Salt Lake and Major League Soccer to continue to bring these games to all the passionate fans and viewers," added Kent Crawford, general manager of KUTV. "RSL has always been a great community asset to the state of Utah, one that is obviously growing at a fever pitch.
"The Real brand grows in strength with every game played, each team born and each facility built, and we take the responsibility of serving fans, viewers and the ever-growing youth soccer movement very seriously. We are proud to remain together with such a terrific organisation to help promote, broadcast and showcase this wonderful franchise, driven by Dell Loy's passion and inspiration."
Real Salt Lake begin the 2018 season on 3rd March when they take on FC Dallas in Frisco, Texas.