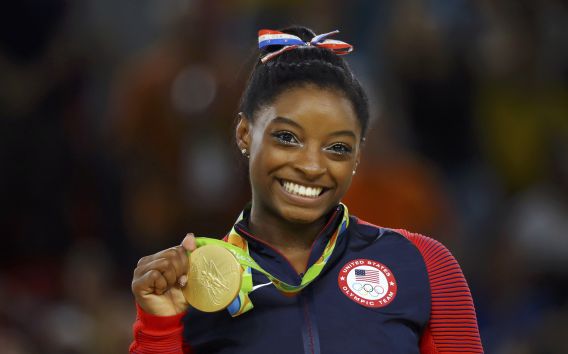 US Olympic gold medal-winning gymnast Simone Biles has signed her first post-Rio 2016 endorsement deal, with leading mattress retailer Mattress Firm.
Biles, 19, won a record four gold medals at Rio 2016, and has reached a multiyear agreement with the Texas-based company.
Biles has previously stated that any endorsement deal she signs will have to make sense to her personally, and the company, which made US$2.5 billion in sales last year, has a number of initiatives to support foster homes throughout Texas. Biles, who was in and out of foster facilities as a child, will be central to these activations.
"The entire nation watched in awe as she became our most decorated Olympian gymnast," said Mattress Firm chief executive Ken Murphy.
"We're thrilled to be able to use Simone to springboard what we're doing for the country in bringing national awareness to the foster care system."
Biles, who was ultimately raised by her grandfather, added: "I know what it's like to only have the clothes that are in your pack. I want other foster kids to know that they are not alone and they can feel like they can do anything."
Mattress Firm joins Nike, Hershey's, United Airlines, GK Elite and Core Power on Biles expanding list of endorsements.