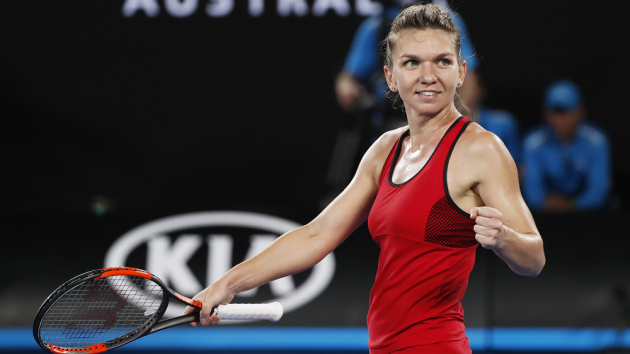 Romanian tennis player Simona Halep has signed a partnership with US sportswear manufacturer Nike.
The brand will provide the women's world number two with apparel, in a deal reported by Romanian media to be worth US$2 million per year.
The agreement is believed to represent a US$700,000 increase on the amount paid by German sportswear company Adidas, which sponsored Halep from 2013 until the end of 2017.
Halep's contract with Adidas was not renewed in 2018 and the Romanian reached the final of the Australian Open Grand Slam tournament in January without an apparel sponsor, attracting attention on social media for competing in an unbranded red dress she said was bought online.
She was also without a clothing sponsor when she won WTA International series tournament, the Shenzhen Open, earlier in January.
Halep lost the Australian Open final to Denmark's Caroline Wozniaki. The 26-year-old will face Russia's Ekaterina Makarova on Wednesday in the 2018 Qatar Open, an ATP World Tour 250 series event in Doha.