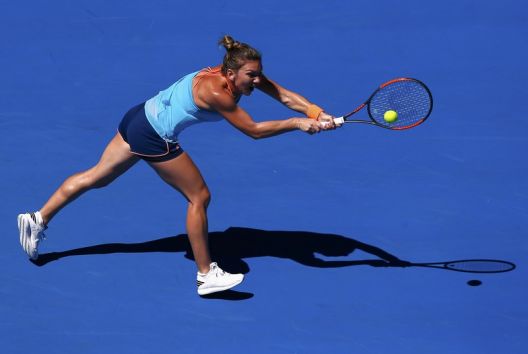 Romanian tennis player Simona Halep has signed a multi-year agreement with Mercedes-Benz Romania.
The women's world number five will become a brand ambassador of the luxury car manufacturer. She will take part in marketing campaigns, promote the brand on her social media channels and make personal appearances in her native country.
The partnership was secured by Lagardère Sports. The 25-year-old joined the global sports and entertainment agency last July in a bid to increase her profile and off-court earnings. The financial terms of the deal have not been released.
"I couldn't be more thrilled to partner with Mercedes-Benz," said Halep. "Mercedes-Benz is a historic brand known for style and performance around the world, and I'm looking forward to working together with them in my home country."
Philipp Hagenburger, chief executive at Mercedes-Benz Romania, added: "I am delighted that Simona Halep has joined the Mercedes-Benz family in Romania, especially as we celebrate a half-century of AMG driving performance and refined excellence. Both Mercedes-Benz Romania and Simona are committed to progressively shaping the future and with being 'the best', and we are genuinely thrilled with this new partnership."
Halep has won 14 career singles titles to date but is yet to win a Grand Slam. The Romanian was runner-up in the 2014 French Open, losing in three sets to former world number one Maria Sharapova.