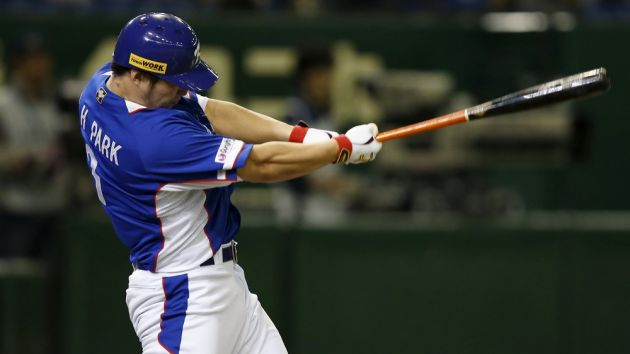 Shinhan Bank has agreed a deal with the Korea Baseball Organisation (KBO) to become the title sponsor of the KBO League, the top flight of baseball in South Korea.
The three-year agreement was confirmed by the KBO on Monday, with financial details and a new league emblem set to be revealed at a signing ceremony in the capital city of Seoul on Tuesday.
Shinhan Bank, which was established as Korea's first bank in 1897, replaces local tire retailer Tire Bank in the role, ending a partnership which ran between 2015 and 2017.
The agreement sees Shinhan Bank expand its sporting portfolio, which includes ownership of a women's basketball team, as well as the title sponsorship of the Shinhan Donghae Open golf tournament.
The 2018 KBO League gets underway on 24th March, when the Kia Tigers will be hoping to defend the title they won for an 11th time last year.