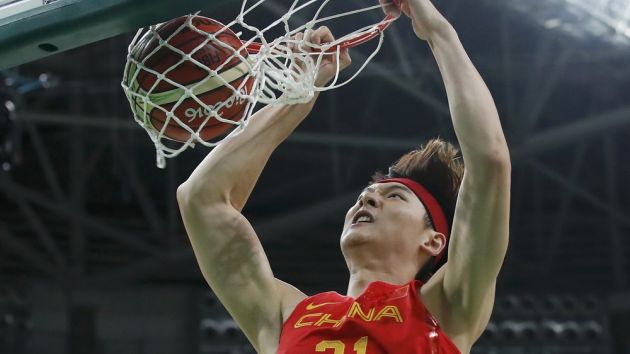 The Chinese Basketball Association (CBA) has secured a deal with the International Basketball Federation (Fiba) for Shenzhen to host the Fiba 3x3 Asia Cup until 2021.
The four-year deal will start with the 2018 edition of the three-a-side tournament, which will take place in the Chinese city between 29th April and 1st May next year. The competition will be the third edition of the event, which will be held in association with private promoter SunsSports.
Shenzhen was due to stage this year's Fiba 3x3 Asia Cup until the hosting rights were reassigned to the Mongolian capital of Ulaanbaatar, where Australia's women and Mongolia's men's team emerged victorious.
China has previously hosted the 2016 Fiba 3x3 World Cup in Guangzhou, the 2017 Fiba 3x3 U18 World Cup in Chengdu, and the 2017 Fiba 3x3 World Tour Final in Beijing.
"We are glad to bring the Fiba 3x3 Asia Cup for the first time in China," said Chai Wensheng, the CBA's 3x3 director. "After our successful cooperation with SunsSports at the Fiba 3x3 World Cup 2016, we're excited to host another marquee 3x3 event, this time in the city of Shenzhen."
"It is our great pleasure to have the Fiba 3x3 Asia Cup 2018 in China," added Hagop Khajirian, executive director of Fiba Asia. "This will represent another chance for the best teams in the region to prepare for the goal to play 3x3 at the Tokyo 2020 Olympics."