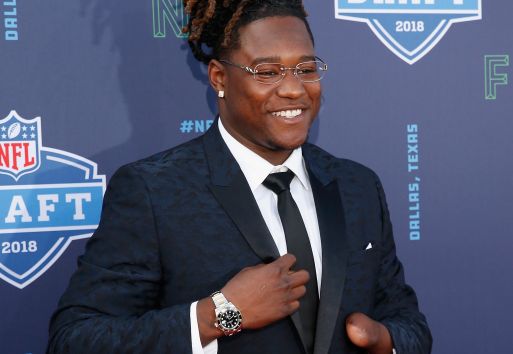 National Football League (NFL) player Shaquem Griffin has signed his first major endorsement deal with US sportswear giant Nike.
The 22-year-old, who became the first one-handed player to be drafted by an NFL team on Saturday when he was picked 141st overall by the Seattle Seahawks, announced the partnership on his Twitter account.
As well as Nike, the former University of Central Florida (UCF) linebacker also signed draft deals with Bose, JCPenney and Eleven James.
Griffin had his left hand amputated at the age of four due to a congenital condition. He joins his twin brother Shaquill at the Seahawks, who drafted the cornerback last year.
"The long-term vision of Nike and iconic message of Just Do It fits perfectly into Shaquem's brand and commitment to inspiring others," said Buddy Baker, president of Exclusive Sports Group, which also represents Shaquill.
Griffin will likely feature in his first NFL game on 9th September, when the Seahawks travel to play the Denver Broncos in their opening match of 2018.