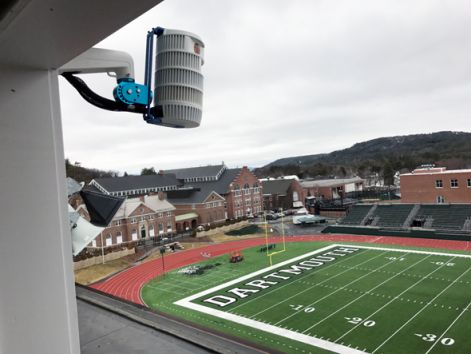 Shamrock Capital, a Los Angeles-based investment firm, has announced that it has led an investment round in artificial intelligence-based (AI) sports production technology firm Pixellot.
Transaction terms were not disclosed but existing Pixellot investors joined Shamrock in the round. Following this round of investment, the technology company has raised more than US$40 million over the past five years.
Pixellot, which recently struck a deal with the Mexican Soccer Federation (FMF), is targeting niche sports which traditionally have not been able to produce their live events but are seeing an increasing demand for social media and over-the-top (OTT) content.
The technology uses AI algorithms to track on-field action and produce professional-quality output that enables sports organisations to automatically produce and monetise athletic events at a cost lower than traditionally possible.
"Pixellot's unparalleled technology is not only compelling for broadcasters, but is also already being utilised by 1,000 US high schools and youth sports organisations as a new revenue stream and a value-added service for their parents and players," said Alan Resnikoff, partner at Shamrock Capital. "We are excited to partner with Pixellot's top-notch executive team to support their continued growth."
The system, which can be used by both broadcasters and coaches, has already been sold to more than 2,500 users worldwide, with Pixellot currently producing 20,000 hours of sports content every month.
Alon Werber, Pixellot chief executive, added: "Pixellot is poised for growth as we continue to connect fans to the field and provide them with innovative ways to share, distribute, and monetise their content.
"Shamrock's knowledge and relationships in the sports ecosystem will be invaluable to us. In addition, I'd like to thank our existing shareholders, primarily Firstime Ventures and TheTime, for their continued and ongoing support and backing from our early days."
Werber and Peter Schon, Pixellot chief financial officer, led the investment round on behalf of the company, with Cooley LLP serving as legal advisor to Shamrock.