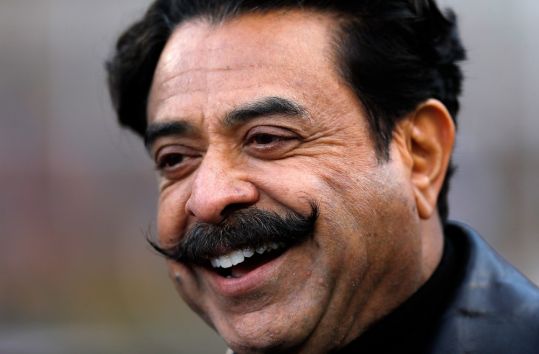 Jacksonville Jaguars owner Shahid Khan's bid to buy London's Wembley Stadium hinges on government demands over limits on sponsorship deals and naming rights, according to the Financial Times.
The Pakistani-American billionaire, who also owns Premier League side Fulham, made a UK£600 million bid to buy English soccer's 90,000-seater home back in April, but the deal is now reportedly dependent on ensuring the historic status of the venue is protected. This could mean prohibiting the use of large-scale banner advertising across the outside of the stadium by a corporate brand.
"There seems to be a new-found desire at the FA (Football Association) to move this forward at pace," one source close to the talks told the Financial Times. "Where the ball has been held for the past month is with the public bodies."
The organisations at the heart of discussions include Sport England, the body that promotes grassroots sport, the Mayor of London's office and the Department of Culture, Media and Sport.
The Financial Times says the government demands include that no sponsor can take naming rights to Wembley, a condition that is an extension of the current restrictions in place over the stadium's use. Another demand is that the venue cannot be sponsored by a gambling company, which ties in with the FA's blanket ban on deals with betting firms.
"For the FA to be an anchor tenant, it wouldn't make sense to have a gambling association, even if it was third hand, because of the stances they have taken" said another source close to the negotiations, speaking to the Financial Times.
Khan has reportedly indicated that he is happy to accept the demands, but an agreement over sponsorship matters will need to be reached in the next couple of weeks if a deal is to be completed before the end of this year.