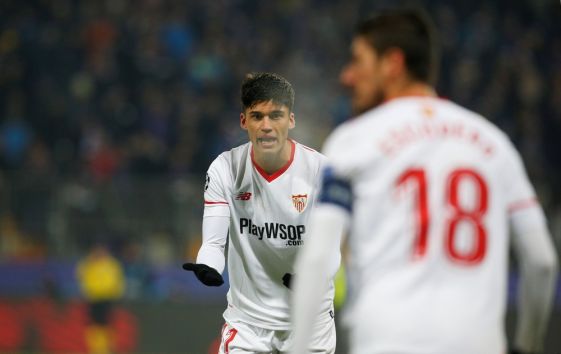 Top-flight Spanish soccer side Sevilla have extended their partnership with beer brand Cruzcampo and signed a new agreement with consumer electronics company Casio.
Cruzcampo will remain the official beer of the La Liga outfit for a further five years in a deal which will see the Heineken-owned company benefit from exclusive pouring rights at the team's Ramón Sánchez Pizjuán Stadium, extensive brand exposure and various opportunities to run fan-focused promotional events.
José Castro, chairman of Sevilla, said: "This new deal with Cruzcampo will continue to grow, and Cruzcampo can consolidate itself as one of the club's main sponsors."
Richard Weissend, chairman of Heineken España, added: "It is an honour for us to be able to continue sponsoring the club on account of its ambitious sporting project and its values and history shared with the city of Seville."
Meanwhile, Sevilla's new collaboration with Casio will see the Japanese company's G-Shock line become the official watch of the 1945/46 Spanish champions for three years. The brand has designed five watch models which will be sold in the team's club shop.
Ramón Loarte, Sevilla's director of marketing, said: "It's a pleasure to have reached an agreement with one of the most important watch brands in the world, with a headquarters in Japan - which represents yet another step in the internationalisation of the Sevilla FC brand."
David Zuazua, marketing manager in Spain and Portugal for Casio España, added: "For us, this alliance with the club and its players is a great pleasure. We share the same philosophy, resistance, durability and slogan. We identify a lot with the fighting spirit of the team which never surrenders just like our watches - which can put up with anything without breaking. And above all else, with such an exciting fanbase that never abandons the team. We will accompany Sevilla FC and its fans to another European title."
Sevilla remain fifth in La Liga following their goalless draw at home to Levante on Friday. They travel to play their next fixture against Real Sociedad on 20th December