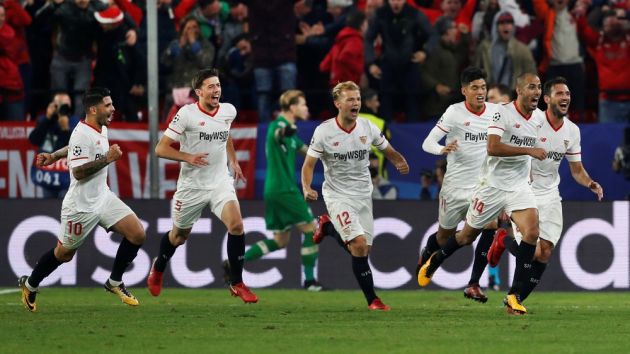 Top-flight Spanish soccer side Sevilla have announced a new three-year partnership with Lanjarón.
The Aguas Danone-owned water brand will serve as the La Liga outfit's official water partner until the end of the 2019/20 season in a deal that will see the Andalucían company benefit from visibility at the club's Ramón Sánchez Pizjuán Stadium.
The financial terms of the agreement have not been made public.
Ramón Loarte, Sevilla's marketing director, said: "It allows us to keep growing as a club and at the same time, allows us to also consolidate our position as a platform for communication and brand visibility on a global level.
"Lanjarón is one of the national leaders in mineral water and an innately Andalucían brand, that's why we're proud to be able to contribute to their exposure and growth."
Montse Solé, head of marketing for Lanjarón, added: "For us it's a big step forward not only because we're joining with an historic club but also because - more than ever - it consolidates us as a brand that is proud of its Andalucían roots."
Sevilla, who are currently fifth in La Liga, drew 3-3 with English side Liverpool in the Uefa Champions League on Tuesday, completing an astonishing second-half comeback having trailed 3-0 at half-time. They return to league action on Sunday when they travel to play Villarreal.