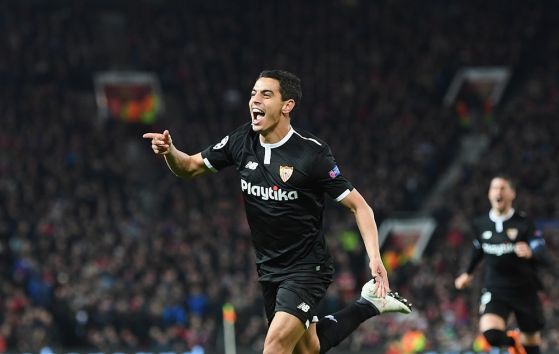 Top-tier Spanish soccer side Sevilla FC have announced that they will be increasing the capacity of their Ramón Sánchez Pizjuán stadium.
The La Liga outfit's home ground will gain an additional 4,382 seats, taking its capacity up to 47,074 as part of a €1.28 million (US$1.5 million) redevelopment of stadium's lower tier and expansion of the south entrance doors.
The changes will involve improving security conditions for fans, which include the introduction of folding seats to improve safety standards, as well as adding interior corridors.
Sevilla's stadium, opened in 1958, will also increase the number of doors— from 37 to 48—as well as widening its aisles and improving space for disabled fans, taking the number of disabled seats from 52 up to 268.
Spanish media says that the project has been presented to the urban planning management department of the city of Seville, which must approve the changes.
The project has been designed by the architect Santiago Balbontín Gutiérrez, and will be executed in seven phases over the next two summers.
Sevilla reports an average of 33,364 spectators to its games, making it the seventh best attended club in La Liga.
The team are currently sixth in La Liga, 14 points behind Valencia in the final Champions League qualification place. They lost 2-1 away against Leganes on Sunday but shocked English giants Manchester United in the Champions League last 16, winning 2-1 at Old Trafford, and now face Bayern Munich in the quarter-finals.