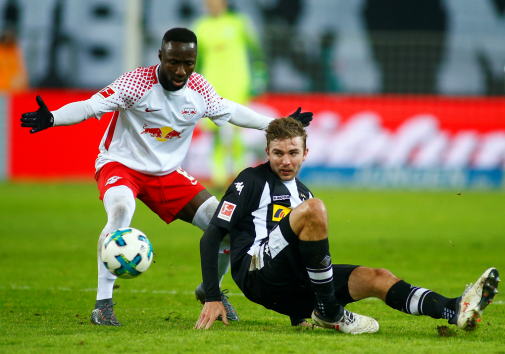 ServusTV has acquired the rights to broadcast German club soccer's top tier, the Bundesliga, in Austria.
The Red Bull-owned TV channel agreed a sub-licensing deal with pay-TV broadcaster Sky for the rights to show six games from the 2017/18 season on its free-to-air channel, beginning with the fixture between Bayern Munich and FC Schalke 04 on 10th February.
For the Bundesliga transmissions, Servus TV will take the Sky signal on its Austrian channel , as well as on Austrian cable and over-the-top (OTT) platforms.
Servus TV will also be able to stream the matches on its website.
Four of the games will include two matches featuring Bundesliga outfit RB Leipzig, who were founded by Red Bull and whose stadium is sponsored by the energy drink giant. These include fixtures against Borussia Dortmund on 3rd March and Bayern Munich on 18th March.
Servus TV will also show the Borussia Dortmund-Bayern Munich game at the end of March.
Sky and ServusTV also have an agreement for coverage of the Erste Bank Eishockey Liga, the top-tier ice hockey league in Austria.
Christine Scheil, managing director at Sky Austria, said: "The collaboration regarding the German Bundesliga is another intelligent interaction between pay-TV and free-TV enabling us to present one of our top products to an even broader audience."