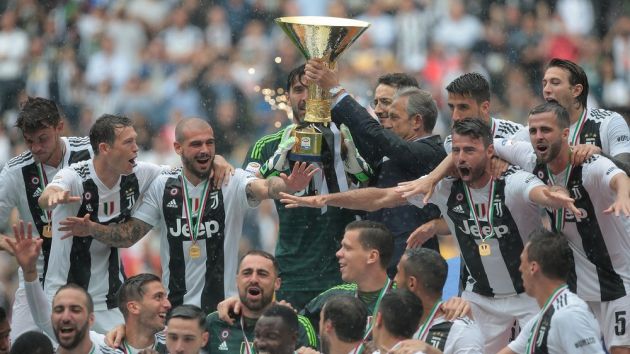 Italian soccer's top flight, Lega Serie A, has announced the renewal of its lengthy title sponsorship deal with domestic telecommunications company TIM until 2021.
Over the next three seasons, TIM will continue to put its name to Serie A and of all the 'Primavera' youth competitions organised by Lega Serie A in a contract worth a reported €15 million (US$17.4 million) a year.
The new deal sees TIM provide the official ball of the tournament and enjoy visibility on a shirt sleeve of the participating clubs, as well as on back-drops and signage in stadiums and on digital platforms.
"We are happy to continue the 20-year partnership with TIM for the next three seasons," said Gaetano Miccichè, Lega Serie A chairman. "With TIM we have always experimented innovative forms of sponsorship, and the one that opens up will be an exciting three-year period in which we will start together new projects to enhance our brands."
Pietro Scott Jovane, TIM's chief commercial officer, added: "With this agreement, TIM consolidates its commitment to football, the most loved sport in Italy, thus confirming the longest lasting sponsorship initiative of a sports league."
"Football is entertainment and social aggregation, as well as healthy competition: values that TIM treasures while daily involved in the process of digital transformation of the country."
There were reports earlier this month that electronics giant Samsung and Italian train operator Trenitalia were both in the running to replace TIM as Serie A's main sponsor, and the latter has now entered the picture.
TIM's last three-year deal covered all competitions organised by the league, including the Coppa Italia and Super Cup, but these have now been taken up by Trenitalia's Frecciarossa high-speed network brand. The three-year deal is worth a reported €5 million (US$5.8 million) per year but with rights domestically restricted. Lega Serie A wants to secure an international brand for overseas naming rights, especially for the Super Cup as it will be contested in Saudi Arabia for three of the next five editions.
The fixture list for the 2018/19 Serie A season was released on Wednesday and sees a Juventus side featuring new signing Cristiano Ronaldo kick-off their title defence at Chievo Verona.