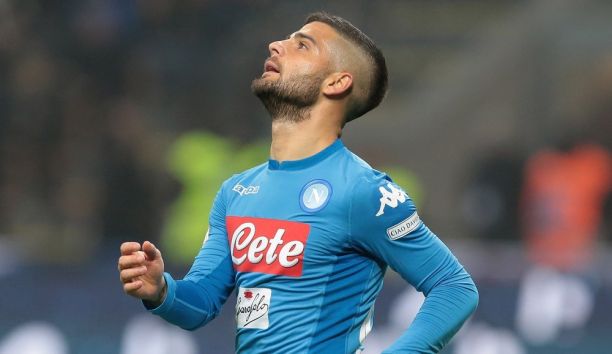 Lega Serie A, Italy's top soccer league, is taking the MP & Silva agency to court over unpaid rights fees totalling nearly €38 million (US$44.4 million), according to a report from SportBusiness.
The UK-based sports industry title says that the league has lodged a complaint in the Milan courts about an outstanding debt of just over €20 million and is due to lodge a further complaint regarding a debt to the 20 Serie A clubs of nearly €18 million.
Additionally, according to the report, the league warned its global broadcast partners not to make any further payments to the agency, instead it has asked to be paid directly.
The legal case is the latest development in a trying time for MP & Silva. Two weeks ago it was widely reported that the the agency defaulted on payments to rights holders, including English soccer's top flight, the Premier League, and the European Handball Federation.
In a letter dated Wednesday, 25th July and seen by SportBusiness, Lega Serie A acting chief executive Marco Brunelli wrote to its broadcast partners: 'We make reference to your debt towards Media Partners & Silva Ltd (MP&S) arising from the commercialisation of audiovisual rights.
'As of today, MP&S has an outstanding debt towards Lega Nazionale Professionisti Serie A (LNPA) amounting to €20,222,355.92, as well as an outstanding debt [amounting to €17,772,078.93] towards our associated clubs of the sport season 2017/2018, on behalf of which we are authorised to send this communication.
'LNPA has already presented to the Court of Milan an order for payment for a total amount of €20,537,476.86 and shall present to the same court in the next few days the orders for payment related to the outstanding debts towards the associated clubs.
'News from the international media reports a default of MP&S that would be about to present the application for insolvency and/or bankruptcy proceedings.
'It is in our interest to inform you about this state of insolvency of MP&S, so that, waiting for the start of any insolvency and/or bankruptcy proceedings erga omnes and in any case for the start of individual enforcement proceedings, you are formally warned not to settle any payments to MP&S nor to undertake any action that may result in a reduction of LNPA's chances of getting full and complete satisfaction of its claims against MP&S.
'Please be advised that failure to comply with the above may result in your personal liability.'
The agency has denied being insolvent but reportedly held an emergency board meeting on Monday to discuss its apparent financial issues.