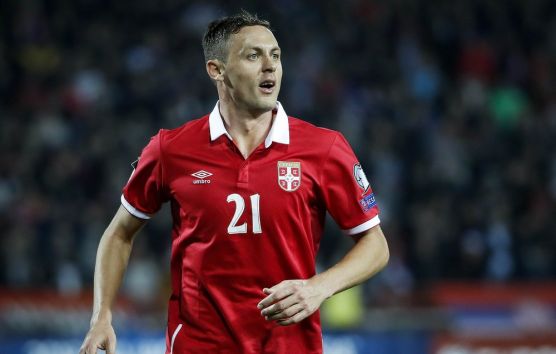 The Serbia national men's soccer team have announced a partnership with Puma.
The German sportswear brand will be the side's new sports kit supplier, replacing English sports apparel company Umbro, which ended its contract after the Fifa World Cup qualifiers last year.
The length and financial terms of the new agreement have not been made public.
"We are extremely happy to welcome Serbia to our national squad," said Björn Gulden, chief executive of Puma. "The country has a rich and proud history in football, and Puma is eager to contribute. Serbia's qualification for the 2018 World Cup highlighted the team's talent as well as the young promises in the group. This partnership reaffirms our presence in the competition, with Serbia joining Uruguay, Switzerland and Senegal."
"In the year that our selection will participate in the World Cup, we will have another reason to celebrate: the contract with one of the biggest sports brands in the world, Puma," added Slavisa Kokeza, president of the Serbian Football Association. "With the strength of our new sponsor, we expect even better results to celebrate together."
The news comes after Puma agreed a deal with the Senegalese Football Federation (FSF) in December to supply kit to the Senegal national men's soccer team ahead of the World Cup.
Puma also has kit supplier deals with the Swiss and Uruguayan national soccer teams.
Serbia will debut their Puma-sponsored kit in their friendly against Morocco on 23rd March.