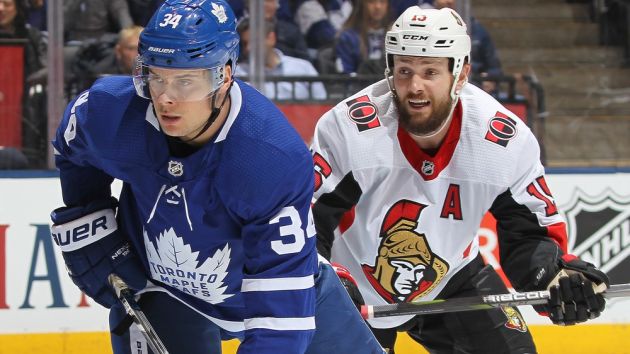 Dairy Farmers of Ontario (DFO) has announced a multi-year partnership with the National Hockey League's (NHL) Ottawa Senators and Maple Leaf Sports & Entertainment (MLSE).
The collaboration, which sees milk become the official rehydration and recovery drink of the Senators, will be backed by a US$1.5 million investment and will focus on promoting and supporting youth sport in Ontario.
MLSE – which boasts a portfolio including the Toronto Maple Leafs of the NHL, the National Basketball Association's (NBA) Toronto Raptors, Toronto FC of Major League Soccer (MLS), as well as football team the Canadian Football League's (CFL) Toronto Argonauts – will work closely with DFO to come up with grassroots activations, promotions and youth engagement opportunities to fully integrate sports, healthy lifestyle education and food literacy activities into the local community.
DFO and the Senators will also collaborate on similar projects.
"The partnership perfectly integrates with the values and efforts of Ontario dairy farmers in their local communities," said DFO chairman Ralph Dietrich. "The campaign is a grassroots effort that brings local communities together around a common vision: healthy, active lifestyles and opportunities for youth. This is something Ontario dairy farmers believe in and something the partnership with the Ottawa Senators and MLSE can help us build on."
The program will also feature in-game events and promotions, original content and efforts to introduce new youth tournaments in Ontario. In-arena signage will also be visible at Maple Leafs, Raptors, Toronto FC and Argonauts games.
"MLSE strives to enhance the fan experience in and outside the arena through strategic and engaging partnerships," said Jeff Deline, senior vice president of global partnerships at MLSE. "Our work with Dairy Farmers of Ontario will help us reach our young fans through sport initiatives and create a new generation of athletes."
Mark Bonneau, Ottawa Senators senior vice president of corporate sales, added: "Whether through our Sensplex programs or our broader community engagement, improving accessibility to sport for youth in the national capital region is our top priority. This partnership puts us in the best possible position to sharpen that focus."