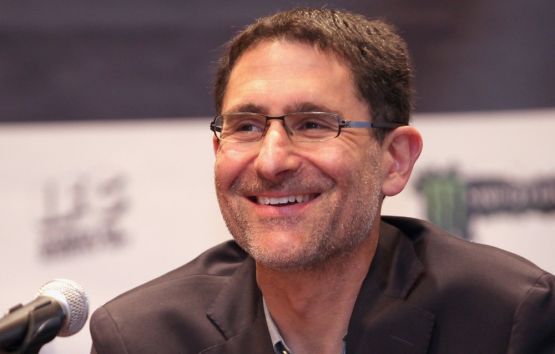 Seattle's hopes to have a National Hockey League (NHL) expansion franchise have been given a financial boost after a host of local investors threw their weight behind the plans.
The new group is headed up by David Wright, who will serve as vice chairman of Seattle Hockey Partners, the company set up for ownership of the proposed ice hockey team. Among the minority partners are Amazon Web Services chief executive Andy Jassy and Adrian Hanauer (pictured), owner of Major League Soccer's (MLS) Seattle Sounders.
Other investors include Christopher and Ted Ackerley, whose father Barry owned former National Basketball Association (NBA) franchise the Seattle Supersonics, Jay Deutsch and Jeff Wright.
"Each of these local investors brings skill and experience that will continue to help us achieve our goals," said David Bonderman, majority owner of Seattle Hockey Partners. "In our discussions with each of these individuals, it has been clear that they are all committed to securing and building a franchise that is truly Seattle-centric and provides fans an amazing experience at the new Seattle Center Arena."
The new investors were revealed as the Oak View Group (OVG), the organisation supporting Seattle's NHL plans, confirmed that it had completed key negotiations with the City of Seattle over the renovation of the KeyArena, the facility that would host the proposed ice hockey team.
The agreement to proceed with the arena redevelopment plans provides Seattle Hockey Partners with a significant lift ahead of its formal presentation to the executive committee of the NHL's board of governors on 2nd October, one day before the start of the 2018/19 season.
The renovation was originally expected to cost US$600 million, but OVG chief executive Tim Leiweke revealed last month that costs had soared to US$700 million for a number of reasons, including installing permanent locker rooms for all occupants of the venue.
OVG has set an ambitious completion target of 2020 to fall in line with the start of that year's NHL season, but with the city's support now secured, the only remaining hurdle is landing league approval for an expansion franchise to go ahead.