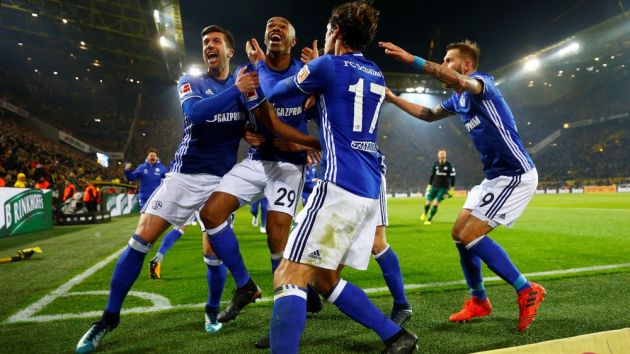 Top-flight German soccer side Schalke 04 have extended and expanded their third-tier partnership with VR-Bank Westmünsterland.
The financial institution previously had an arrangement with VR-Bank Ruhr Mitte, a company from the same cooperative banking group, to co-sponsor the Bundesliga outfit, but has now taken over as the club's sole banking partner until 2020
As part of the agreement, VR-Bank Westmünsterland will continue to benefit from exposure on pitchside LED bands at Schalke's Veltins-Arena home, and will maintain a presence on the club's social media channels.
In return, German industry outlet Sponsors.de reports that VR-Bank Westmünsterland will pay Schalke an annual €600,000 (US$700,000). The deal was due to expire at the end of the current season, and the extension prolongs a partnership which dates back to 2005.
Alexander Jobst, Schalke's marketing director, said: "VR-Bank Westmünsterland is a very important and competent regional partner. We are all the more pleased to be able to retain them in the future as well as in the long term. Our discussions on extending the cooperation have been marked by months of respect and trust."
Schalke are third in the Bundesliga, seven points behind league leaders Bayern Munich. They play their next fixture away to Borussia Mönchengladbach on Saturday.