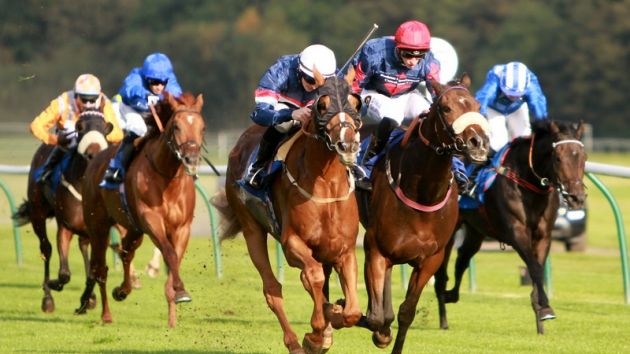 Saudi Arabia has announced a new horse racing championship featuring a prize fund of more than US$17 million, which would make it one of the sport's richest events.
The Reuters news agency reports that the event would be called the King Abdulaziz Horse Championship, and will rival the Kentucky Derby in terms of size. The dates for the inaugural edition of the competition have not yet been set.
Saudi Arabia's General Sports Authority (GSA) has said that the new event would feature competitors from the US, UK and Japan. It added that the championship would be a way for the country to share its 'historic and cultural legacy' with the world.
The Pegasus World Cup Invitational, which is held in Florida, US, is currently said to be the richest horse racing event, offering a US$16 million purse.
According to Reuters, the Dubai World Cup, which is one of the Middle East's premier horse-racing events, features a US$10 million purse for its top race.
The news marks Saudi Arabia's latest move to develop its sports industry. The kingdom's Crown Prince Mohammad bin Salman announced his 'Vision 2030' programme in 2016 which sets out plans to diversify the country's economy away from its long-held dependence on oil, and the country has focused on sport as one means of achieving this.
The country's vast sovereign wealth has been used to fund the growth of private sectors such as tourism, technology and manufacturing, and the plan to build a sports and entertainment city near Riyadh by 2022 would boost Saudi Arabia's capacity to host elite sporting events whilst developing its sporting facilities and encouraging investment.
Recently, the kingdom has been awarded the hosting rights for the World Boxing Super Series' cruiserweight final, the Race of Champions motorsport event and the Drone Racing League World Championship.
In October, the GSA agreed strategic partnerships with La Liga, the governing body for the top two divisions of Spanish club soccer, and English Premier League giants Manchester United.