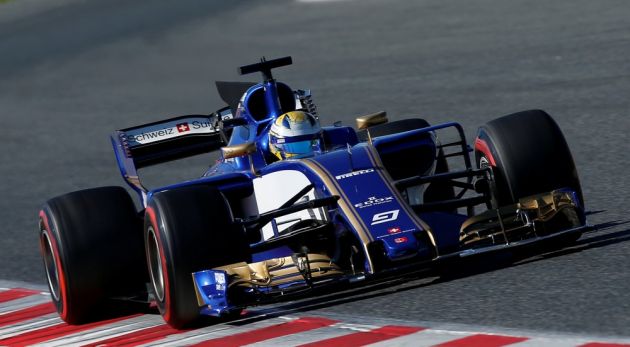 Formula One team Sauber have signed a multi-year renewal of their engine supply deal with Ferrari.
Starting in 2018, the agreement will see the Italian car manufacturer provide the Swiss outfit with engines equipped with the latest power unit specification, which will represent a significant upgrade on the year-old Ferrari power units they have been using throughout 2017.
The announcement comes just one day after Sauber confirmed they had cancelled a planned tie-in with Honda for next year's edition of the elite motorsport series.
The extension marks the continuation of a partnership which first began in 1997.
Fred Vasseur, team principal of Sauber, said: "I am very pleased to confirm that we will continue to work with Scuderia Ferrari as our engine supplier in form of a multi-year agreement. The shared experience between the Sauber F1 team and Ferrari has built a strong foundation, which will allow us to move forward swiftly and efficiently, also in terms of the development of the 2018 car.
"I am convinced that together we can achieve the results which reflect the passion and determination that is, and always has been, behind the Sauber F1 team."
Sauber are currently ninth in this year's Formula One constructors' championship, and will be looking to add to their lowly five points at this weekend's Hungarian Grand Prix in Budapest.