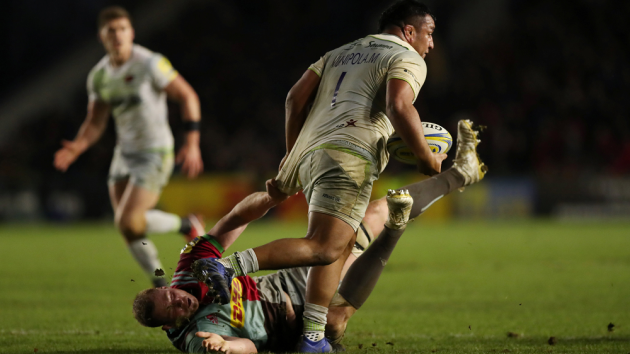 English rugby union team Saracens FC have announced an extension of their partnership with Allianz until 2021.
The financial services company first agreed a six-year, UK£8 million (US$11 million) deal with the Aviva Premiership club in 2021, which included the naming rights to the Saracens' Allianz Park home ground. Its branding also appears on the London outfit's playing shirts.
"There is an excellent cultural alignment between ourselves and Saracens, so I am delighted we are continuing our relationship," said Jon Dye, chief executive of Allianz. "We are both achieving considerable success in highly competitive environments and our shared belief that this is only achieved through our people is another example of the good fit that exists between us."
"We are delighted to renew our sponsorship and indeed our partnership with Allianz, one of the world's great companies, who share our values and our desire to really mean something in our community," added Nigel Wray, chairman of Saracens. "There's so much more to do and with Allianz we will be doing it!"
Allianz has put its name to several other stadia around the world, including Italian soccer outfit Juventus' home stadium, German soccer side Bayern Munich's Allianz Arena, Sydney FC's Allianz Stadium, Nice's Allianz Riviera, Allianz Parque in São Paulo and Allianz Stadion in Vienna.
Saracens FC are currently third in the Aviva Premiership, after winning six of their opening ten games in 2017/18. They lost narrowly - 20-19 - away to Harlequin FC on 3rd December, and take on French side Clermont Auvergne at home in the European Rugby Champions Cup on 10th December.