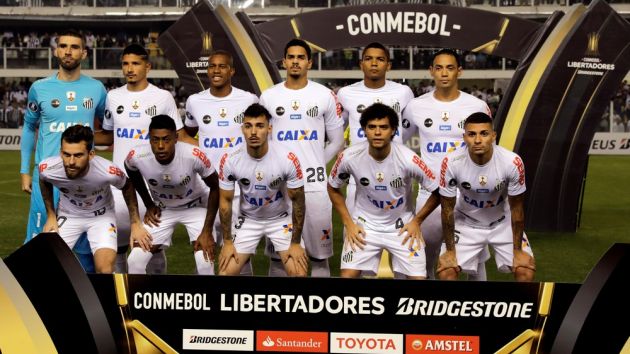 Campeonato Brasileiro Serie A soccer side Santos have announced that Construjá will be their back-of-shirt sponsor for Sunday's Clássico Alvinegro, their fixture against local rivals Corinthians.
The agreement will see the company's logo imprinted on the upper back of the Brazilian top-flight team's shirts in a deal which is only valid for one game.
The Clássico Alvinegro dates back to 1913, and is widely considered to be one of the biggest derbies in the state of São Paulo. This weekend's game takes on added significance, given that table-toppers Corinthians sit 12 points clear of third-placed Santos with 16 games to play. Corinthians ran out 2-0 winners when the two teams met at the Corinthians Arena in June.
Santos are also preparing for the quarter-finals of the Copa Libertadores, South America's premier club competition, in which they will face Ecuadorian outfit Barcelona in a two-legged tie starting on 14th September.