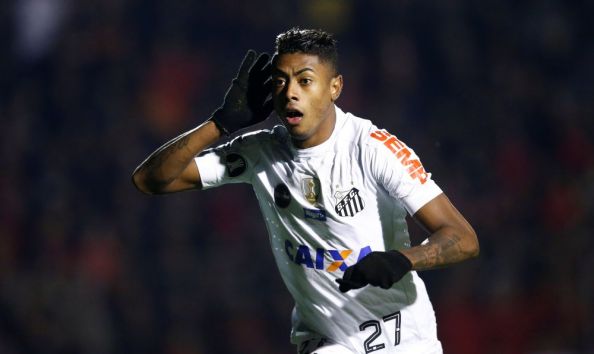 Top-tier Brazilian soccer side Santos have announced a renegotiated deal with Umbro.
The English sportswear manufacturer will supply sports equipment to the Campeonato Brasileiro Série A outfit until 2020, beginning on 1st March.
The club's new president José Carlos Peres, who joined in December, had threatened to break the contract signed by his predecessor with Umbro in October 2017.
The original agreement would have seen Umbro pay R$7.5 million (US$2.3 million) per year, which was questioned by the new Santos board since fellow Campeonato Brasileiro Série A side Grêmio receive R$17 million (US$5.2 million) per year for a similar deal with the same sports equipment supplier.
Following renegotiations, Umbro agreed a new deal with Santos which sees the manufacturer increase the royalty amounts paid by around 50 per cent, according to Brazilian media reports.
Santos finished 16th in the Campeonato Brasileiro Série A in 2017. They are currently 8th in the Campeonato Paulista, the state competition for São Paulo. They beat São Paulo 1-0 away on Sunday, and will host Santo Andrew on 25th February.