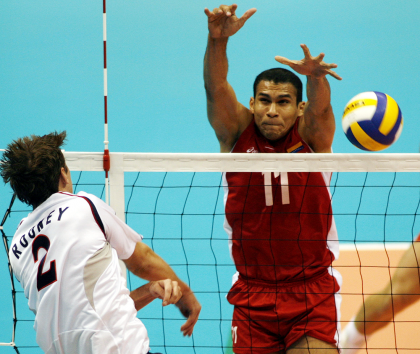 Santiago has been confirmed as the host of the 2023 Pan American (Pan Am) and Parapan American (Parapan Am) Games after its bid received unanimous backing from PanAmSports, the governing body for the Americas' quadrennial multi-sport event.
The news marks the first time that the host city has been selected under a deal between the Americas Paralympic Committee (APC) and PanAmSports, with the organisations working together on the bid process for the event.
The Pan American Games, which is one of the world's largest multi-sport events and sees thousands of athletes from across the Americas compete every four years in the year before the Summer Olympics, was first hosted by Buenos Aires in 1951.
Santiago secured the 2023 edition of the event after the Argentine Olympic Committee (COA) pulled Buenos Aires' bid in April in favour of focusing on hosting the 2027 edition, after financial concerns emerged surrounding an attempt to stage the Pan Am Games soon after its hosting of the summer Youth Olympic Games in 2018.
"This is a dream come true for athletes, coaches, leaders and many Chileans who love sports," said Miguel Ángel Mujica, president of the Chilean Olympic Committee (COCH). "This is the second most important sporting event after the Olympic Games, and we should feel proud and start working today to be great hosts."
PanAmSports president Neven Ilic added: "I congratulate the government of Chile, the metropolitan government [of Chile] and the National Olympic Committee, for the great work they have done and I wish them every success in this important, arduous but beautiful challenge that lies ahead."
"Santiago is a beautiful and modern city that three years ago hosted the first Para South American Games in history and will with no doubt deliver again great Games in 2023," said International Paralympic Committee (IPC) president Andrew Parsons.
"The APC-PASO agreement signed in 2015 is a milestone for the development of Para sports across the continent and it would not have been possible without the amazing work done by the late Jose Luis Campo [the former APC president who died in October]. I take this opportunity to remember his legacy."
The Peruvian capital of Lima will host the next Pan American Games in 2019, which will be the 18th edition of the event.