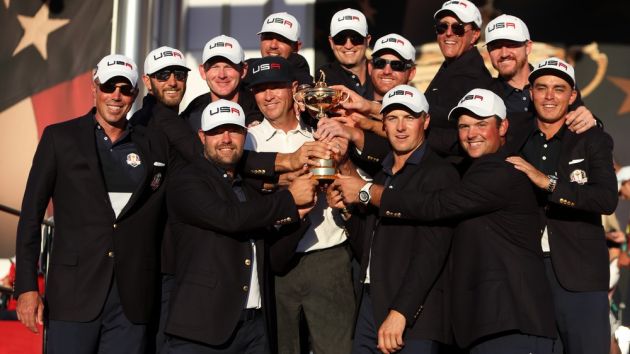 San Francisco's Olympic Club has been chosen as the host venue for golf's 2028 US PGA Championship and the 2032 Ryder Cup.
It will represent the first time that the club's Lake course has hosted either event, and 2032 will see the Ryder Cup return to the country's west coast for the first time since 1959, when Eldorado Country Club staged California's first ever edition of the biennial contest, which now features teams of the best golfers from Europe and the US.
The announcement confirmed last week's report from the San Francisco Chronicle suggesting that the club, which has hosted the US Open major championship five times, had switched its attentions from the United States Golf Association (USGA) to the PGA of America, the organisation that runs the US PGA Championship and is the host body for Ryder Cup events in the US.
The Chronicle reported that the Olympic Club had entered negotiations with the USGA to stage the 2027 US Open, but when talks stalled, the governing body selected nearby Pebble Beach instead.
"This is a special moment for our association, to return the PGA Championship and the Ryder Cup to the West Coast," said PGA of America president Paul Levy. "We're excited to showcase The Olympic Club and its Lake course, and combine them with the many tastes, sights and sounds that make San Francisco and the Bay Area so distinct."
Dan Dillon, president of the Olympic Club, added: "Our membership is elated to host the PGA Championship and the Ryder Cup, two more gems that add to the rich multi-sport history of America's oldest athletic club.
"Our collective anticipation for these signature events has already begun as we look forward to again welcoming golf's finest players to the famed Lake course."
The Ryder Cup will next be staged in the US in 2020, when the famous trophy heads to Whistling Straits in Wisconsin, before returning to Bethpage Black in New York in 2024. France's Le Golf National is the destination for next year's edition of the tournament, when Jim Furyk's American side will be hoping to retain the trophy they won back in 2016, with the Italian capital of Rome hosting the 2022 event.
Historically the final major of the year, the US PGA Championship will move from its August slot to May from 2019.