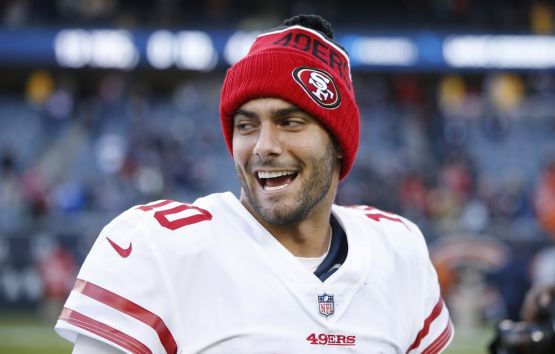 The National Football League's (NFL) San Francisco 49ers have announced a 'first-of-its-kind' augmented reality (AR) partnership with MYXR.
The multi-year relationship will be geared towards expanding the fan experience at the franchise's Levi's Stadium and across their slate of digital channels. The club added that they will roll out the first of their MYXR experiences to fans during the 2018 regular season, with the initiatives currently in development in collaboration with the 49ers sponsorship and marketing teams.
The deal is being hailed as a significant moment for MYXR, which through the agreement has become the first AR company to strike a multi-year partnership with a professional sports team.
"We're excited that MYXR's Experience Platform will provide a revolutionary experience for the fans and partners of one of the most storied franchises in the NFL," said MYXR chairman and chief executive Hans Koch.
The partnership ties in with the 49ers' recent AR drive over the past two years. In 2016, they distributed AR trading cards to fans at home games that brought historic moments from the team's past to life via a mobile phone. Last year they created a similar application with souvenir cups that were made available at their in-stadium convenience store.
"Our organisation prides itself on aligning with corporate partners with cutting-edge technologies that enhance fan engagement," added Brent Schoeb, the 49ers vice-president of corporate partnerships. "We look forward to collaborating with MYXR on customised AR experiences using their MYXR Experience Platform to enhance our gamedays at Levi's Stadium and year-round on our team digital channels."