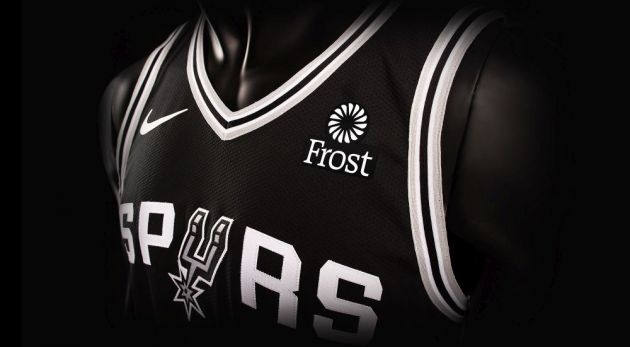 The National Basketball Association's (NBA) San Antonio Spurs have agreed a deal for investment company Frost Bank to become their first-ever jersey partner.
The Texas duo will link up in the forthcoming season in a multi-year deal, with Frost's logo set to feature on Spurs' jerseys from 30th September when the franchise begin their 2018 preseason against the Miami Heat.
As well as presence on team apparel, the partnership will also see Frost Bank's branding appear more widely at the AT&T Center and on Spurs' digital platforms.
Rick Pych, Spurs chief executive, said: "It was very important for us to find a jersey patch partner that best aligned with our company culture and values, and Frost Bank is the perfect match as demonstrated in the exemplary professional and community service that they have provided to Texans for now over 150 years."
Spurs and Frost Bank have long been partners, with the bank securing the finances that enabled the franchise to move from Dallas to San Antonio in 1973.