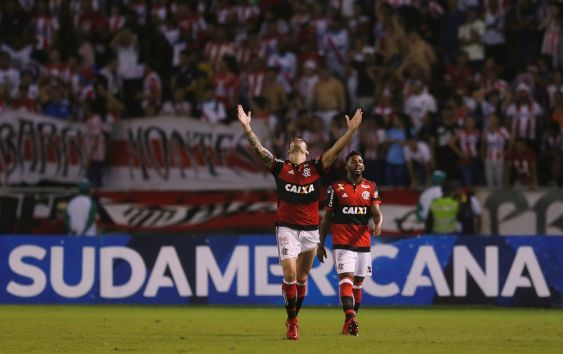 South Korean technology giant Samsung has been unveiled as a new sponsor of top-flight Brazilian soccer side Flamengo's esports team.
The deal will see Samsung's logo imprinted on the front of the video gaming outfit's uniform until the end of 2018. Additionally, Samsung will become the official supplier of the team's monitors.
Other Campeonato Brasileiro Série A clubs that have invested in an esports team include Santos, Goiás and Corinthians.
João Hiroshi, senior manager of Samsung Brazil's monitor division, said: "Samsung is very proud to announce the sponsorship of this great esports team. Through our technology, we want to offer cyber-athletes the strategic advantage for the Flamengo team to achieve well-deserved success in the major electronic games championships in the country and in the world."
Flamengo finished sixth in Campeonato Brasileiro Série A in 2017, 16 points behind champions Corinthians.