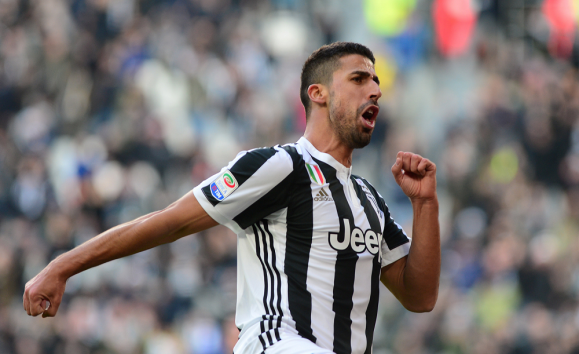 Germany and Juventus soccer player Sami Khedira has been announced as the new ambassador of Porsche's 'Turbo for Talent' project.
The youth development programme, which was launched by Porsche in 2012, sees the car firm support talented young people across various sporting disciplines. So far, Porsche has agreed partnerships at youth level with Bundesliga outfit RB Leipzig, as well as German third-tier sides SV Stuttgarter Kickers and SG Sonnenhof Großaspach, among others, to help foster young talent.
In his new role, Khedira will attend events promoting the project, including the 'Porsche Night of Talent', and provide personal interviews and training tips on Porsche's digital platforms.
The 30-year-old will support young athletes in their training, and has completed the 'Porsche Mobile Coaching' programme which helps to establish benchmarks for young talent.
Khedira has been involved previously in encouraging young talent through his work with the Sami Khedira Foundation, which provided assistance to disadvantaged and sick children and young people.
"We are delighted that we have been able to partner with Sami Khedira for our youth development programme," said Lutz Meschke, deputy chairman of the executive board at Porsche. "He grew up in the region, and it was also here that he developed from a talented young footballer into a national player with a remarkable personality.
"In addition, his commitment also demonstrates that supporting young people both in sport and socially is just as important to him as it is to Porsche."
"I had a great childhood but I know that in my hometown there are children and young people who do not have the same opportunities and the same luck that I did," added Khedira. "This is why I think that the way Porsche promotes young talent and offers opportunities to children and young people for personal development through sport is so good and also important."