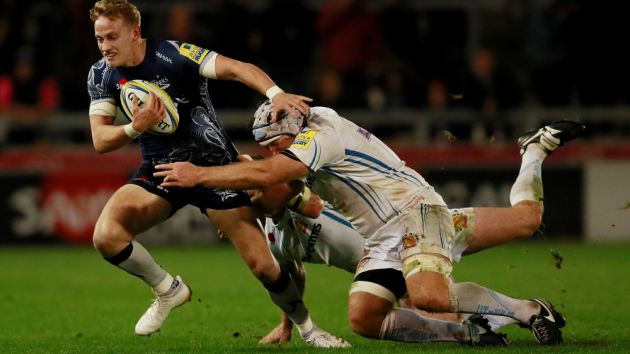 English top-flight rugby union side Sale Sharks have announced a multi-year partnership with ROS Nutrition.
Under the terms of the deal, the Dublin-based sports and health company will be the Premiership club's official nutrition partner.
ROS Nutrition will work with the Sharks' nutritionist and strength and conditioning coaches to produce tailored eating and drinking plans for the first team squad and Academy players.
Additionally, the Irish firm's logo is to feature on the team's shorts.
NOS Nutrition also has sports partnerships with Swim Ireland, the country's national governing body of swimming, and Dublin Gaelic Athletic Association (GAA), the region's Gaelic games organising body.
"With a minimum of 28 games played in a season, it can be a long and arduous one," said Rick Swaby, head of sport science at Sale Sharks. "Nutrition plays a big part in elite performance and ROS products, which have been very well received by our players, will support their development on the pitch as well as their recovery off it."
Damien O'Sullivan, business development manager at ROS Nutrition, added: "Our partnership with Sale Sharks is an exciting one and is our first foray into both rugby and the UK. We provide an expansive range of high-value sports and health nutrition products to consumers. Adding Sale Sharks to our roster is fantastic given the high calibre of the club and the direction it is heading."
"ROS Nutrition is an up-and-coming brand with big ambitions like ours and we're looking forward to working alongside them for the rest of the 2017/18 season and beyond," said Mark Cueto, commercial director of Sale Sharks.
Sale Sharks are tenth in the English Premiership in 2017/18, after winning just three of their first nine games. They won 18-15 at home against Northampton Saints on 25th November, and face Worcester Warriors away on Friday.