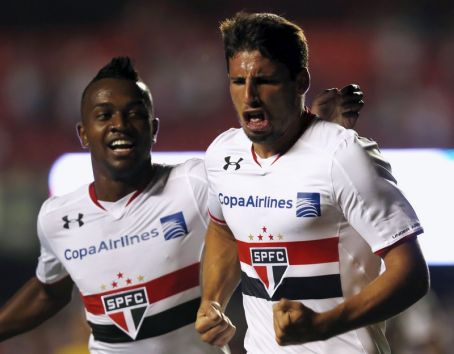 Top-tier Brazilian soccer side São Paulo have extended their partnership with Urbano for the 2018 season.
Under the terms of the new deal, the food brand's logo will continue to feature on the front of the Campeonato Brasileiro Série A outfit's shirts.
The financial details of the renewed agreement have not been disclosed.
Urbano first partnered with São Paulo in 2016, in a deal which saw the company have a presence across the team's social media platforms and on a stand at the Estádio do Morumbi home ground, as well as on the club's shirts.
"The partnership brought good visibility last season," said Renato Franzer, chief executive at Urbano. "Our goal is to establish a close and lasting relationship with sports marketing, since Urbano is a brand that values ​​healthy food and values ​​the practice of sports in general. In World Cup year, all Brazilians breathe soccer and, therefore, nothing better than keeping our brand present in one of the biggest clubs in the country."
São Paulo finished 13th in the Campeonato Brasileiro Série A in 2017, a position that qualified them for South America's secondary club soccer tournament, the 2018 Copa Sudamericana. They will play Sao Bento away on 17th January in the São Paulo league, the Campeonato Paulista.