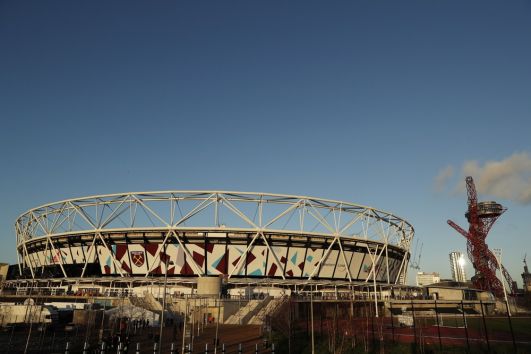 London mayor Sadiq Khan has agreed a deal with Newham Council to take full control of the London Stadium in order to put it on a stronger financial footing and to secure its long-term future.
The 47-year-old, who was elected as a Labour candidate in 2016, has announced his decision alongside the publication of an independent review into the mismanagement of the former Olympic venue by his Conservative predecessor Boris Johnson, now the UK foreign secretary.
The 169-page report, which was put together by accountants Moore Stephens, was ordered in March this year after the costs of converting the stadium into a new home for top-flight English soccer side West Ham United climbed to a total of more than UK£750 million.
Khan said that the former mayor's 'catalogue of errors' and 'bungled decision making' had left UK taxpayers with an annual bill of UK£20 million. Meanwhile, the stadium's current tenants West Ham, who were not criticised in the report, only pay an annual UK£2.5 million to play at the 66,000-seater venue.
The cost of the stadium's transformation is thought to have exceeded estimates by UK£133 million, and misjudgements included evaluations of the costs of the retractable seating which allows the venue to be used for Premier League soccer during the season and other events such as athletics in the summer.
Khan said: "Boris Johnson clearly panicked when faced with legal challenges about West Ham and Newham's joint bid to take ownership of the stadium and then decided to re-run the bid process with the taxpayer taking all the risks and footing almost the whole bill. You simply couldn't make it up. The fact he also failed to properly examine the transformation costs or the entirely inadequate estimates for moving the retractable seats leaves us squarely in the dire financial situation we are in.
"I am determined to put the London Stadium towards a stronger financial footing and secure its long-term future, but I'm under no illusion that this is going to take time and some real commitment from all partners to make this work."
Newham Council, the local authority in the venue's Stratford site, has consequently retired from its co-ownership of the stadium, and said that it accepts its original UK£40 million investment will not be repaid.
Sir Robin Wales, mayor of Newham, said: "On behalf of Newham residents, I am angry that the deals and decisions made by the former Mayor of London and his administration have left the stadium finances in such a dreadful mess.
"It is regrettable that the finances of the stadium have not followed the expected course. It was vital for Newham however that the stadium remained a public ownership, to maximise its regeneration, community and other financial benefits."