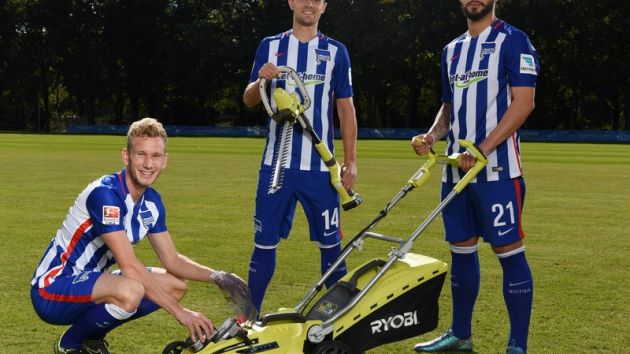 Electrical and garden tools manufacturer Ryobi has signed a one-year extension to continue as an official partner of Bundesliga side Hertha Berlin.
The partnership, which began in the 2014/15 season, will provide the Japanese company with an extensive advertising presence at the German soccer club's home stadium, the Olympiastadion.
"The extension of the partnership with Ryobi is further evidence of a successful cooperation in the past two years," said Ingo Schiller, Hertha Berlin's manager of finance. "We are pleased to have a famous and innovative brand like Ryobi on our side."
Hertha Berlin, two-time German champions in the pre-Bundesliga era, finished seventh in the 2015/16 season in the country's top flight.