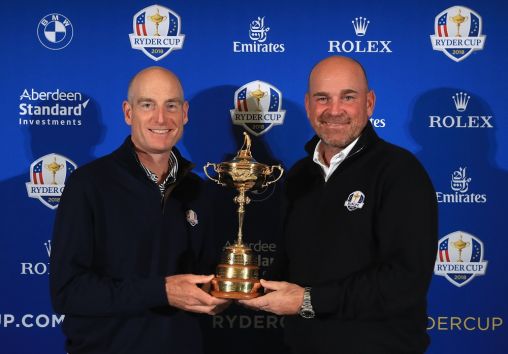 Hewlett Packard Enterprises (HPE) has agreed a deal to support the 2018 edition of the Ryder Cup.
The technology company will serve as an official supplier to the biennial golf match, which pits the best golfers from Europe against those of the US.
HPE will deliver the WiFi platform at the competition, using the HPE solution which will be based on 'Aruba Mobile First Architecture', and will include Aruba location services to provide data-enabled digital engagement services for fans. The solution has been designed and implemented by Ultima, a partner of HPE.
As part of the deal, the European Tour will retain the right to replicate the same technology setup across a number of its calendared events this year.
"Built on Hewlett Packard Enterprise technology the Ryder Cup in Paris will be highly secure and ultra-connected, this creates endless possibilities," said Marc Waters, managing director for UK and Ireland at HPE. "The Ryder Cup is transforming digitally in order to change the way that people interact with a live golf event."
This summer's Ryder Cup competition will take place at Le Gold National near Paris from September 28th to 30th. The European team will be seeking to regain the cup after Team USA claimed a 17-11 victory at the 2016 event in Minnesota.