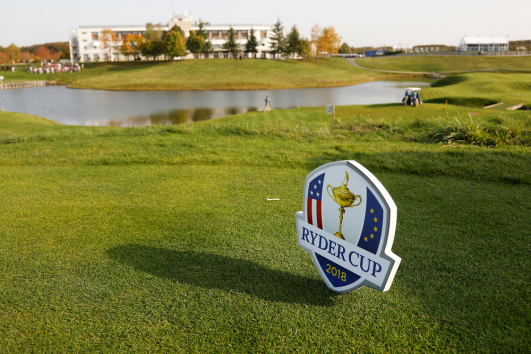 Wine company Mouton Cadet will be the official wine for the 2018 Ryder Cup in France.
The Bordeaux wine brand will partner with the biennial golf match between the best golfers from Europe and the US for a third time, after sponsoring the 2014 Ryder Cup in Gleneagles, Scotland, and the 2016 competition in Hazeltine, Minnesota.
The financial terms of the deal have not been disclosed.
"I am delighted that Mouton Cadet will be served as the official wine at the 2018 Ryder Cup," said Philippe Sereys de Rothschild, chairman of the supervisory board at Mouton Cadet. "Such a prestigious and well-known international golf competition is the perfect partner to Mouton Cadet which has a worldwide reputation for high-quality wines.
"It is therefore a great pleasure for me to announce that a Special Cuvée dedicated to the 2018 Ryder Cup will be launched in March next year. The pursuit of excellence on the golf course fits perfectly with our values as winemakers, and the camaraderie, sportsmanship and entertainment during every competition is the perfect setting for our wines."
Richard Hills, the European Ryder Cup director, added: "The prestige and reach of the Ryder Cup attracts high-quality brands keen to reach a global audience. The fact [Mouton Cadet] will be working with us for a third consecutive match is testament to the impact of the event. We never stand still - new innovations, particularly in the area of fan engagement, are planned for next year that will benefit all our commercial partners."
The 2018 Ryder Cup will be the 42nd in its history, and will be played on the Albatros Course of Le Gold National, Paris, from 28th to 20th September. The USA will be defending the title after their 17-11 victory on home soil last year.