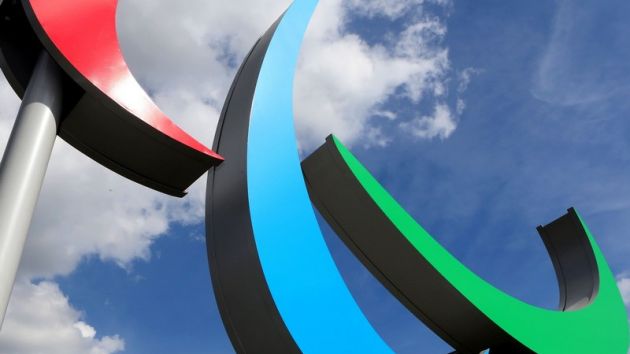 The International Paralympic Committee (IPC) has confirmed that it is maintaining the Russian Paralympic Committee's (RPC) suspension but will invite eligible Russian para-athletes to compete as neutrals at March's Winter Paralympics in PyeongChang.
Russia missed out entirely on the 2016 Summer Paralympics in Rio de Janeiro following accusations of a state-sponsored doping programme in the country, but the IPC has now eased its stance in recognition of the RPC's progress in improving its anti-doping activities.
Monday's decision will allow eligible Russian para-athletes who meet strict conditions to compete in five sports - alpine skiing, biathlon, cross-country skiing, snowboard and wheelchair curling - under the name Neutral Paralympic Athlete (NPA) at PyeongChang 2018, which takes place between 9th and 18th March.
Despite acknowledging the RPC's progress, the IPC Taskforce has made it clear that two criteria are still outstanding which are preventing the organisation's suspension from being lifted. The IPC is still awaiting the full reinstatement of the Russian Anti-Doping Agency (Rusada) by the World Anti-Doping Agency (WADA) and the provision of an official response specifically and adequately addressing the findings made by Professor Richard McLaren.
The IPC's approach mimics that adopted by the International Olympic Committee (IOC), which announced in December that it had suspended the Russian Olympic Committee (ROC), but would allow athletes from Russia to compete under a neutral flag at next month's Games.
Andrew Parsons, president of the IPC, said: "In reaching our decision to allow eligible neutral para athletes to compete at PyeongChang 2018, the IPC governing board considered many factors, including those that led to the RPC's suspension back in 2016.
"In the summer of 2016 the anti-doping system in Russia was found to be totally compromised, corrupted and open to abuse. This made it impossible to determine which Russian para-athletes were clean and which were not; it was clear that Russia's participation in para-sport events would severely question the integrity and credibility of sporting competition.
"At the time we took measures that were necessary and proportionate to the situation we faced, and that were essential to ensure clean sport. We took the correct decision for the Paralympic Movement and para-athletes. 17 months on, we face a different picture in Russia and it is important that once again our decision is necessary and proportionate to what is in front of us.
"Although the RPC remains suspended, they have made significant progress and we have to recognise this. Russian para-athletes are now regularly tested and are amongst the most scrutinised para-athletes in the world. Under the supervision of WADA, we now have greater confidence that the anti-doping system in Russia is no longer compromised or corrupted. We have also witnessed behavioural and cultural changes by the RPC, which we hope will one day positively influence officials within the wider Russian federation.
"It is now the view of the IPC governing board, which includes six para-athletes, that allowing Russian para-athletes who meet strict criteria to compete in PyeongChang as neutrals will not jeopardise our responsibility to ensure clean sport and a level playing field for all para-athletes.
"We hope this decision will be fully respected not just by the RPC but by the Paralympic movement as a whole. We also hope that this decision will further encourage the RPC to work with its institutional partners, in particular those within Russian authorities, to meet the reinstatement criteria in full so that the next time a major sporting event takes place within the Movement, the RPC can enter its athletes under the Russian flag."