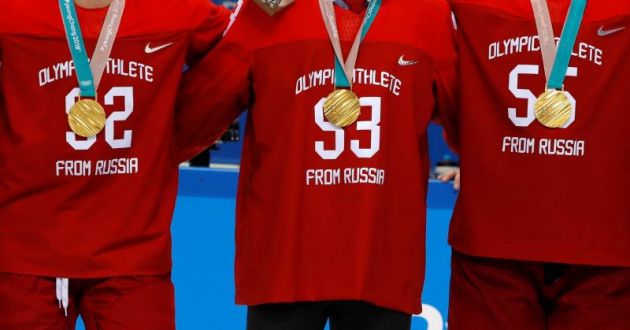 The International Olympic Committee (IOC) has confirmed that it has lifted its suspension of the Russian Olympic Committee (ROC) after all remaining tests on the Olympic Athlete from Russia (OAR) team in PyeongChang came back negative.
The ROC was banned in December after a World Anti-Doping Agency (WADA) report uncovered a state-supported systematic campaign to cover up the doping of Russian athletes ahead of Sochi 2014 and other events. Russian athletes were only permitted to compete at the recently completed PyeongChang 2018 Winter Olympic Games as 'Olympic Athletes from Russia', with the country's flag and national anthem not in use during the event.
Two Russian athletes failed doping tests during PyeongChang 2018, but the IOC said before Sunday's closing ceremony that the ban would be lifted as long as there were no more anti-doping violations.
'The final notification of all remaining test results from the Olympic Athlete from Russia (OAR) delegation has been received from the Doping-Free Sport Unit (DFSU),' the IOC said in a statement. 'The IOC can confirm that all the remaining results are negative. Therefore, as stated in the executive board decision of 25th February the suspension of the Russian Olympic Committee is automatically lifted with immediate effect.'
The announcement came shortly after ROC president Alexander Zhukov told Russian state TV: "The Russian Olympic Committee has had its rights fully restored. It's a decision of the utmost importance for us."
The OAR team was the third largest in PyeongChang and won a total of 17 medals - including two golds - to finish 13th in the final medal table.