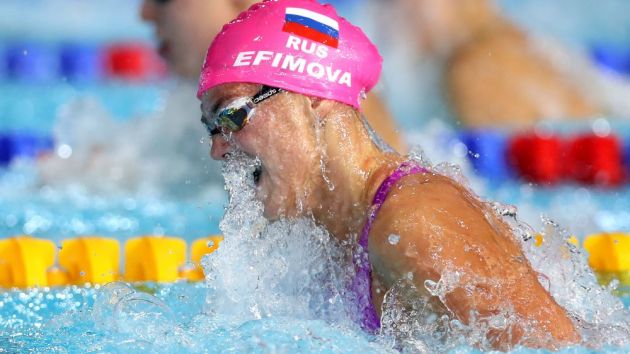 The World Anti-Doping Agency (WADA) has agreed to lift a ban on Russia's anti-doping agency (Rusada) following the scandal which uncovered a state-sponsored doping programme.
Rusada has been banned since 2015, after a report by Canadian sports lawyer Richard McLaren accused Russia of running a doping programme for four years, which included the 2014 Winter Olympics – held in the Russian city of Sochi.
Russia was ordered to meet set criteria before Rusada could be readmitted, including accepting the findings of the McLaren Report into state-sponsored doping, and granting access to Moscow's anti-doping laboratory. Neither of those obligations have been fulfilled, with Russia repeatedly denying running a state-sponsored doping programme.
The decision to reinstate the organisation has been met with widespread condemnation from athletes and other anti-doping bodies, including UK Anti-Doping (UKAD and a spokesman for Russian whistleblower Grigory Rodchenkov.
Nicole Sapstead, UKAD chief executive said: "The outcome of [this] WADA meeting is deeply troubling for clean sport. WADA has cast aside its responsibilities to clean athletes, sports fans and those who work tirelessly for clean sport."
Whilst Rodchenkov's lawyer' Jim Walden described WADA's decision as "the greatest treachery against clean athletes in Olympic history".
There was further anger after it had emerged that WADA had sent Rusada a letter suggesting a compromise solution on the matter back in May.
However, WADA, which voted on the matter on Thursday at a meeting in the Seychelles, insists that the end of the suspension was granted on the basis of Russian authorities meeting set criteria, which included granting WADA access to its anti-doping laboratory, where many of the alleged drug abuse offences took place.
WADA's executive committee (ExCo) voted 9-2 in favour of reinstating Rusada, having recommended the suspension on the anti-doping agency should be lifted last week.
President Craig Reedie said: "This decision provides a clear timeline by which WADA must be given access to the former Moscow laboratory data and samples with a clear commitment by the ExCo that should this timeline not be met, the ExCo would support the CRC's [Compliance Review Committee] recommendation to reinstate non-compliance."
Russian athletes remain banned by the International Association of Athletics Federations (IAAF) until at least December, though it is thought that this latest development will pave the way for athletes to compete under the Russian flag again – after some athletes were able to compete as neutrals at events since the ban was put in place.
The decision could also mean that the country – which successfully hosted the Fifa World Cup this summer – can start preparing bids to host major events once again.
Earlier this year the International Olympic Committee (IOC) banned Russia from competing at the Winter Olympics in South Korea, however the organisation looks set to agree with the decision made by WADA's executive committee.