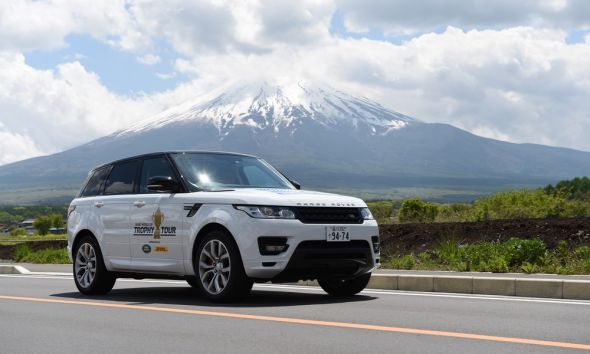 Land Rover has renewed its worldwide partnership with World Rugby, the global governing body for rugby union.
The automotive manufacturer will once again be the official vehicle of the Rugby World Cup for its 2019 edition, which will be played in Japan between 20th September and 2nd November. It will be the third successive time that the UK-based company will support rugby union's showpiece quadrennial tournament.
Land Rover will have a strong brand presence at all Rugby World Cup venues across the Asian country through pitchside advertising and on World Rugby's various digital platforms. Furthermore, it will work alongside World Rugby to strengthen the sport at grassroots level.
It also becomes an official partner of the Women's Rugby World Cup 2017 in Ireland - a first in women's rugby union - and an official sponsor of the World Rugby Awards 2017 in Monaco on 26th November.
"We are excited to continue our Rugby World Cup journey by renewing our partnership with World Rugby for Rugby World Cup 2019," said Mark Cameron, global experiential marketing director at Jaguar Land Rover. "Land Rover is proud of its heritage and long-term commitment to the sport, and this new partnership with Rugby World Cup 2019 will enable us to further engage our global markets, retailers and customers with the world's third-biggest sporting event."
Bill Beaumont, chairman of World Rugby, added: "We are delighted to be extending our worldwide partnership with Land Rover, one of the world's most recognisable brands, and a true supporter of rugby globally from grassroots to the very pinnacle of the game.
"Driven by shared values and a common vision, we look forward to working in partnership with Land Rover to further rugby promotion and engagement within Japan and across Asia as we continue to count down to what promises to be a very special and ground-breaking Rugby World Cup 2019."