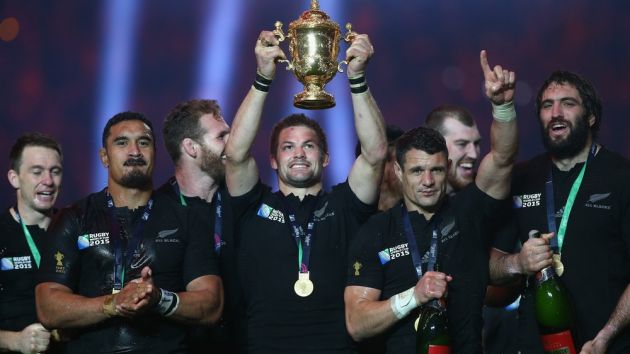 New Zealand telecommunications company Spark has secured rights to the 2019 Rugby World Cup international rugby union tournament, along with a slate of other competitions organised by World Rugby.
Under the terms of the agreement, fans in New Zealand will be able to stream matches from the tournament in Japan and related content live and on-demand over their home broadband or mobile connection. The event will be offered via an app on a pay to watch basis, with packages to include a tournament pass and passes for individual matches.
The service will be available on a wide range of devices, including TVs, mobiles, tablets and laptops. In addition, the streaming platform will offer both free and paid content which will be available to everyone in the country – not just Spark customers.
As well as next year's World Cup, Spark's rights package also includes the 2018 Rugby World Cup Sevens and the 2018 and 2019 editions of the Under 20 Championship.
Spark has also partnered with state-owned television network TVNZ in a deal which will see the 2018 Rugby World Cup Sevens, 2018 Under 20 Championship and selected matches from the 2019 World Cup shown free-to-air by the public-service broadcaster. The deal also includes coverage of the Women's Rugby World Cup in 2021.
The sub-licensing deal will allow TVNZ to screen seven World Cup matches live, including the opening game and the final.
The announcement comes shortly after pay-TV broadcaster Sky New Zealand stated last month that it expected to lose rights to the Rugby World Cup. The network held the rights to the 2015 edition of the tournament in England, but said it was not the preferred bidder for the contract to the 2019 competition.
"We are excited to be announcing details of this innovative deal with Spark for World Rugby tournament rights in New Zealand," said World Rugby chief executive Brett Gosper. "Through the complementary skills of Spark's strength in digital services, technology and network delivery, and TVNZ's strength in content production and promotion, we believe that fans in New Zealand will be able to access an exceptional viewer experience that will deliver even more action, analysis and coverage to more people than ever before."
Simon Moutter, Spark's managing director, said: "At Spark, we want to help shape the future of sports watching by New Zealanders, so we are immensely proud to be bringing these iconic tournaments via modern streaming capabilities that offer a richer, more engaging viewing experience. We intend to use the power of technology to give Kiwis more control and better choices about what they watch, when they watch and how they watch."
"Big sporting events have a huge following, and in New Zealand it doesn't get much bigger than Rugby World Cup," added TVNZ chief executive Kevin Kenrick. "It is 'must watch moments' like this that drive TV viewing. TVNZ is excited to be the free-to-air TV home for the next Rugby World Cup. The tournament is a major addition to our sport event line-up."
Meanwhile, World Rugby has also announced that Mitsubishi Estate has signed up as the latest sponsor of next year's Rugby World Cup, which is due to take place from 20th September to 2nd November 2019.