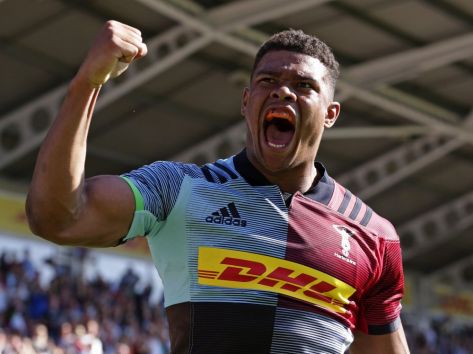 Owners of Premiership Rugby, the top flight of the union code in England, will hold a board meeting next week to discuss a potentially ground-breaking takeover bid worth UK£275 million.
The approach, revealed by British daily newspaper The Times, comes from former Formula One owners CVC Capital Partners, a Luxembourg-headquartered private equity firm.
If the proposal, which is for 51 per cent of the Premiership Rugby business, was to be accepted by the league's board, it would constitute the biggest financial agreement of its kind in the history of club rugby worldwide.
The deal would provide crucial pay-outs to the division's 12 clubs, the vast majority of whom suffered worrying financial losses in the most recent figures based on the 2016/17 season.
According to a recent report in The Guardian, the 12 clubs suffered combined losses of UK£28.5 million in the 2017 results. Worcester reported losses of UK£8 million, with Harlequins losing UK£6 million in the same period. Only Exeter Chiefs made a profit of any kind.
The Guardian's report adds that league sources have predicted that the total losses of the 2017/18 returns could be close to 20 per cent worse, blaming the rise in the league's wage cap, which had been increased in order to allow Premiership clubs to compete at the top end of European rugby.
However, concerns have been expressed that the deal proposed by CVC could create further friction between the Rugby Football Union (RFU) and the domestic teams.
While it is well known that clubs have been in favour of raising investment in the league, the bid from the firm that sold Formula One to Liberty Media in 2016 is said to fall below overall expectations. According to the report in The Times, there has been a number of other tentative approaches made, with no deal close to being completed.
Mark McCaffery, Premiership Rugby chief executive, said in May: "Financial sustainability is one of things we focus on continually."
The new season – with US insurance brokerage company Arthur J Gallagher & Co as its title sponsor – began on 31st August. Leicester Tigers sacked head coach Matt O'Connor after their 40-6 defeat to Exeter in their first Premiership match of the season.