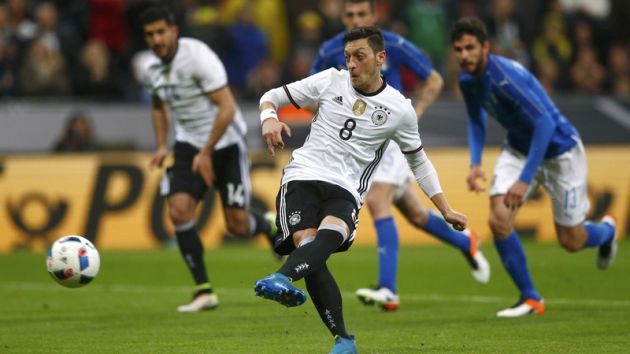 German broadcaster RTL has extended its media rights deal with the German Football Association (DFB) to show matches played by the country's national team.
The deal covers 28 of the world champions' 40 fixtures until 2022, including qualifying for the Uefa European Championship in 2020 and the Fifa World Cup in 2022, as well as the new Uefa Nations League tournament, which will play its inaugural edition in 2018/19, largely replacing international friendlies between European nations.
According to the Frankfurter Allgemeine newspaper, RTL will pay an average of €4 million (US$4.5 million) per game, with premium fixtures costing it as much as €5 million (US$5.6 million).
The new deal adds to RTL's existing arrangement to show ten of Germany's qualifying matches for the 2018 World Cup in Russia, beginning with their fixture against Norway in Olso on 4th September.