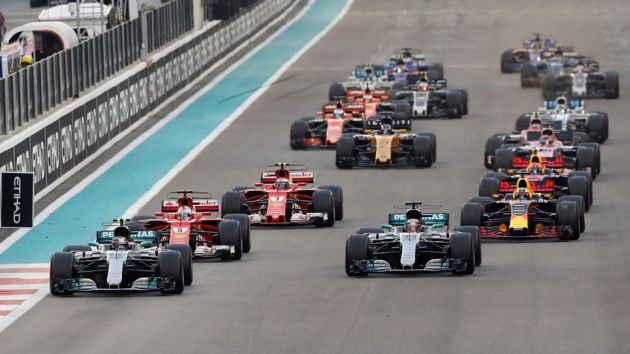 German commercial broadcaster RTL has retained the exclusive free-to-air rights to Formula One for a further three seasons.
The deal ensures that the Liberty-owned global motorsport series will continue to be shown on the channel until the end of the 2020 campaign. The new rights package includes coverage of the three practice sessions on Fridays and Saturdays, qualifying sessions on Saturday afternoons and the races on Sundays.
The agreement builds on RTL's previous two-year deal, and prolongs a broadcast partnership which dates back to 1984. Audience figures for Germany in 2017 recorded an average of 4.925 million viewers per race, with the average live share increasing from 25.1 per cent to 26.2 per cent compared to 2016.
Ian Holmes, director of media rights for Formula One, said: "Germany is one of the most important countries for Formula One, where motorsport has deep roots, and RTL Television has been a fantastic and loyal partner for many years.
"The extension of the agreement comes as a natural consequence of such a strong and mutually fruitful relationship and will guarantee that our fans in Germany will continue to watch Grands Prix on free TV. The agreement is part of our strategy that aims to increase and strengthen television coverage on a worldwide basis, whilst tailoring it to the characteristics of each TV market."
Frank Hoffman, managing director of programmes for RTL Television 1, added: "I'm very pleased that as a free-to-air TV station we were able to secure one of the most attractive sports rights packages out there in such a bitterly contested market. We now want to take this long-running success story that we share with Formula One and make it into an exciting future project.
"The new owners have now entered into a new and exciting era together with us and all of our experience, know-how and innovative power will be at their side."