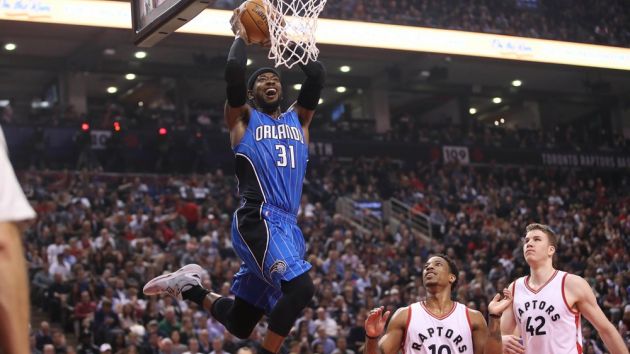 RP Funding has upgraded its partnership with the National Basketball Association's (NBA) Orlando Magic.
The direct mortgage lender will be listed as the champions of the community partner and the official mortgage lending partner of the Florida-based franchise and their Amway Center home.
RP Funding will also benefit from an enhanced presence at the indoor arena through branding underneath the centre-hung videoboard, as well as on pole pads and additional signage around the playing court.
The community-focused collaboration will see RP Funding work with the Orlando Magic Youth Foundation - the team's charitable arm - to create fundraising opportunities for the benefit of the Central Florida community.
RP Funding was recently announced as the inaugural founding partner of the Magic's G League affiliate, Lakeland Magic, and the naming rights partner of the minor league team's RP Funding Center home.
The length and financial terms of the new agreement have not been disclosed.
"The Orlando Magic are thrilled to have RP Funding join our family," said Alex Martins, chief executive of the Orlando Magic. "This partnership includes many elements that are very important to all of our entities, including our commitment to the community both in Orlando and Lakeland. We look forward to collaborating on new opportunities for local outreach."
Robert Palmer, founder and chief executive of Robert Palmer Companies, the organisation that owns RP Funding, added: "We are excited to expand our relationship with the Orlando Magic to include the champions of the community partnership and other initiatives.
"Our business has expanded significantly in Central Florida and we attribute that growth in part to our involvement in sports ownership and sponsorship including my purchase of the North American Soccer League's (NASL) Jacksonville Armada and this sponsorship with the Orlando Magic and Lakeland Magic."
The Orlando Magic are second in the NBA's Eastern Conference with five wins from their opening seven games. They play their next fixture away to the Memphis Grizzlies on Wednesday.