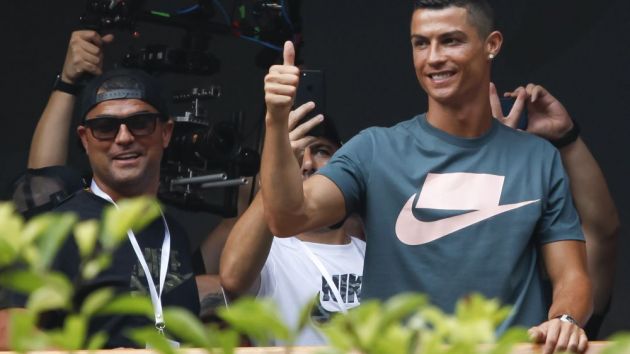 La Liga president Javier Tebas has said that Spain's high tax rate contributed to Cristiano Ronaldo's decision to leave Real Madrid for Italian giants Juventus, and is preventing Spanish club soccer's top flight from growing.
Ronaldo ended his nine-year association with Real Madrid when he agreed a switch to the Serie A champions in a €100 million, four-year transfer earlier this month. The top tax rate in Italy stands at 46.29 per cent, compared to 52 per cent in Spain.
The Portuguese forward said in a statement about his move that he was looking for a "new cycle" at this stage in his career.
However, Tebas told Marca TV that Ronaldo's departure to Italy "favours him because he will earn more money there. From an international view, in Spain, we have a problem that we can't compete from a fiscal standpoint."
He continued: "When it comes to having the same [wage] offer from Real Madrid, Ronaldo gets more net by being in Italy. That must have added when it came to him making the decision.
"In the big leagues, the worst fiscal treatment players get is in Spain. When you earn big sums of money then that small difference is already a lot of money for a player. We have to work on this because having this fiscal situation penalises us and prevents us from growing as a competition."
Media reports said last month that the five-time Ballon d'Or winner had reached a deal with Spanish tax authorities to serve a two-year suspended sentence and pay a €18.8m fine in a tax evasion case.
According to La Gazzetta dello Sport, Ronaldo would benefit from a new law in Italy that allows tax contributors moving to the country to pay as little as €100,000 in taxes on earnings outside it.
Ronaldo was last month named the world's third highest-paid athlete by Forbes, and has a lifetime contract with Nike worth around US$1 billion.
The Portugal captain also has a line of CR7-branded products as well as a chain of hotels.