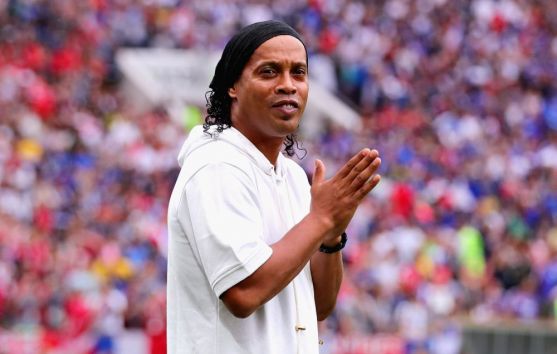 5xMais Holding Business, a venture capital firm based in Brazil, has announced soccer legend Ronaldinho as a new investor partner.
A group, led by the former Ballon d'Or winner, is to invest close to US$75 million in the company. The 38-year-old will also become a global brand ambassador for the firm, which specialises in company analysis and start-up performance by using artificial intelligence.
5xMais works with athletes worldwide, co-investing alongside them in start-up businesses with the objective of building a global portfolio consisting of more than 2,000 start-ups within the next four years.
The former Barcelona player said: "I've looked at the start-up market and it's amazing; it has captivated me from the beginning. I know that other athletes have been studying at Harvard recently to learn about the world of start-ups and investments. I hope that more players will join this universe full of innovation and opportunities."
This role as a global brand ambassador follows Ronaldinho's move into a similarly innovative industry, with the launch of his own cryptocurrency. The Ronaldinho Soccer Coin (RSC) has been developed as part of the star's esports strategy.
Speaking of his plans when the currency was launched in July, he added: "Ever since I thought of retiring, I started to think about my life after retirement. I wish to contribute to the world as much as I can."