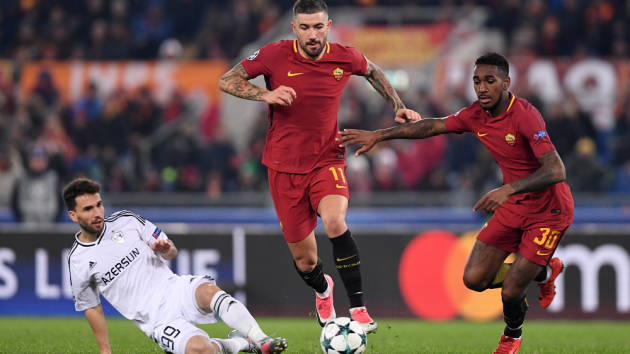 Italian top-tier soccer side AS Roma were given approval on Tuesday for the construction of a new stadium, after Italian authorities signed off on the project.
Construction is expected to begin on the new 55,000-seater Stadio della Roma in the Tor di Valle area by May 2018, with the aim of opening the venue ahead of the 2020/21 season.
Roma's American president James Pallotta officially launched the project in March 2014 but there have numerous setbacks, including the failure to secure approval from Rome's mayoral office.
The Giallorossi resubmitted plans for the venue, which included improved transport links and lower buildings.
The new stadium will allow Roma to move away from the city-owned Stadio Olimpico, which they share with Serie A rivals Lazio.
'I'm delighted because I know what this decision could mean for Rome itself, for our club's future and for our fans - and we want to give them the home they deserve,' wrote Pallotta in a statement.
"The technical approval of the project has been confirmed, so other administrative steps will follow," added Mauro Baldissoni, chief executive of Roma. "Then there will be a new step with the regional council, which will provide the definitive permit to start building.
"In the next few weeks the site will be cleared and the funding will be closed, with the aim of starting construction by the end of April, or May 2018.The construction time will vary between 26 and 28 months. The goal remains opening for the 2020/21 season."
AS Roma finished top of Group C in the Uefa Champions League after their 1-0 win over Azerbaijan Premier League outfit Qarabag FK at home on Tuesday. They are currently fourth in Serie A after claiming 11 wins from 14 games in 2017/18. The Giallorossi play Chievo away on 10th December.