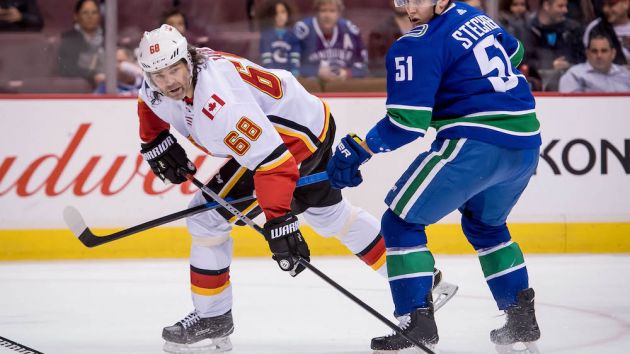 Canadian broadcasters Rogers Media and CBC have signed a new seven-year sub-licensing deal that will see National Hockey League (NHL) games distributed by both firms until at least 2026.
The expanded agreement means CBC, Canada's public broadcaster, will continue to air Hockey Night In Canada broadcasts whilst also streaming all nationally televised games online and via its mobile apps.
CBC will show regular season games on Saturday nights plus all four rounds of the Stanley Cup playoffs. While financial terms have not been released, the digital element of the deal is non-exclusive, meaning Rogers has retained the right to stream games via its Rogers NHL LIVE and Sportsnet NOW services.
Rogers previously secured the exclusive national broadcast rights for all NHL games in Canada as part of a 12-year, CAN$5.2 billion deal that began in 2014 and remains the largest media rights contract in the league's history.
Following that deal, the company agreed to maximise the NHL's Canadian audience by sub-licensing the rights to certain games to CBC, whose previous deal was due to expire in June 2019.
Under the terms of the new deal, Rogers' Sportsnet division will continue to produce the games, retain all editorial control, and manage advertising sales.
"CBC has been an excellent partner over the years, and we are excited to extend our relationship," Rogers Media president Rick Brace said in a release.
"Hockey Night in Canada is the most celebrated hockey brand in the country and is steeped in tradition. We are committed to working together to ensure it reaches the widest possible audience."
According to CBC, Hockey Night in Canada has been the most-watched TV programme in Canada every Saturday night this season, reaching 18 million Canadians or half of the country's population.
Greg Stremlaw, the executive director of CBC Sports and general manager, Olympics, added: "Our priority in coming to this new agreement was to ensure Canadians continue to have access to Saturday night hockey on CBC and an overwhelming majority of our audience told us they want it to be on CBC."